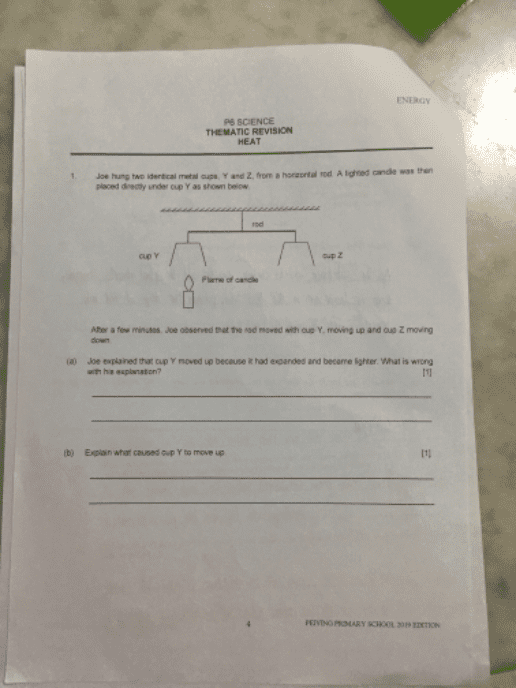 Joe hung 2 identical metal cups, Y and Z, from a horizontal rod.  A lighted candle was then placed directly under cup Y as shown below.
After a few minutes, Joe observed that the rod moved with cup Y moving up and cup Z moving down.
a. Joe explained that cup Y moved up because it had expanded and became lighter.  What is wrong with his explanation? 
b. Explain what caused cup Y to move up.
Source: Peiying Primary