P6 Mathematics Wed, 16/03/2022 11:05am

STUCK ON HOMEWORK?
ASK FOR HELP FROM OUR KIASUPARENTS.COM COMMUNITY!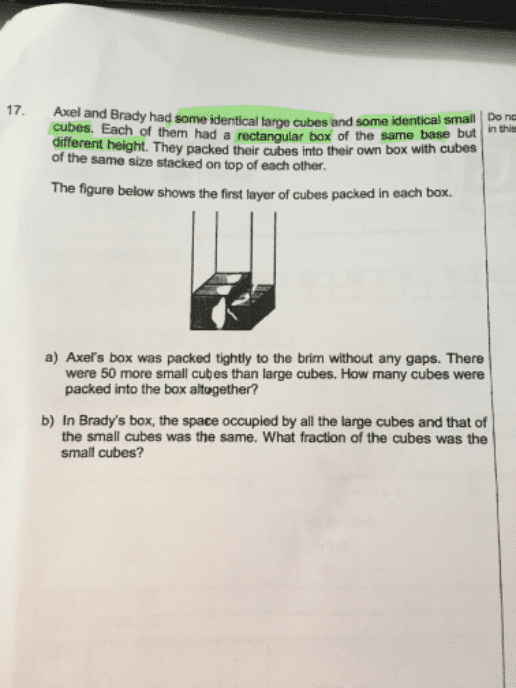 Please helpppppppp. 🥲😭
Source: 2020 prelim
ChiefKiasu
Umm.  I think we need to depend on the picture, but it is pretty bad.
Can I confirm if the picture shows 2 big cubes and 3 small cubes?
teohyuquan
Yes. Sorry about the printing quality.
Find Tuition/Enrichment Centres