P5 Science Wed, 16/03/2022 12:39pm

STUCK ON HOMEWORK?
ASK FOR HELP FROM OUR KIASUPARENTS.COM COMMUNITY!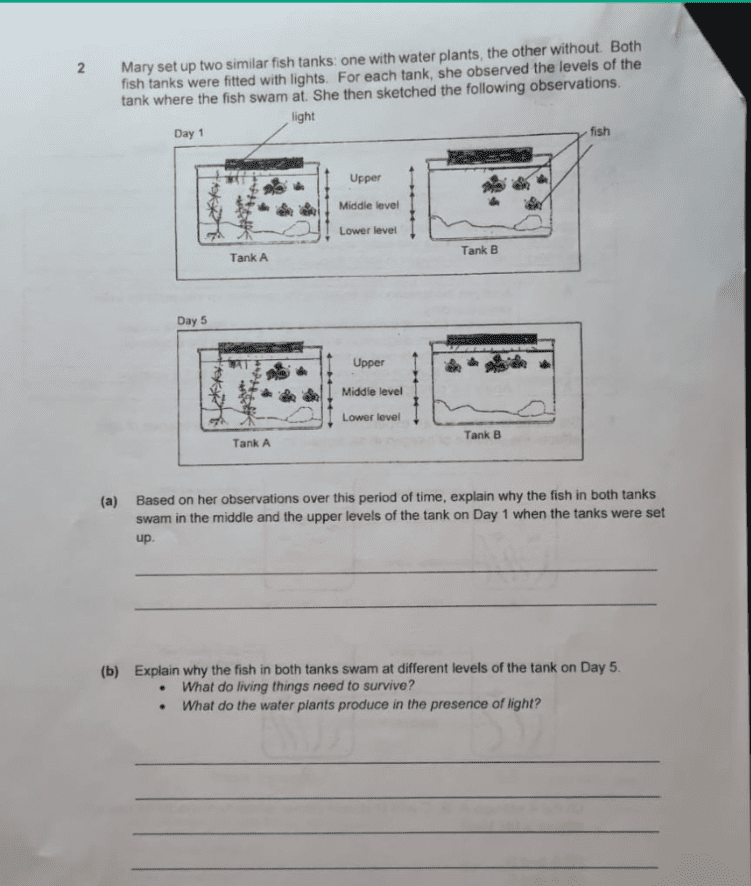 Please help! Thanks
ChiefKiasu
a) The fish in both tanks swam at the middle and upper levels of the tank on the first day because there is enough oxygen dissolved in the water in both tanks.
b) The fish in tank B had to swim at the upper level closer to the surface of the water because it needs the dissolved oxygen nearer the surface.  In tank A, oxygen is produced by the water plants in the presence of light through photosynthesis.  This oxygen is then dissolved in the water which allow the fish to remain lower in the tank and breathe.
Find Tuition/Enrichment Centres