P5 Science Wed, 16/03/2022 12:39pm

STUCK ON HOMEWORK?
ASK FOR HELP FROM OUR KIASUPARENTS.COM COMMUNITY!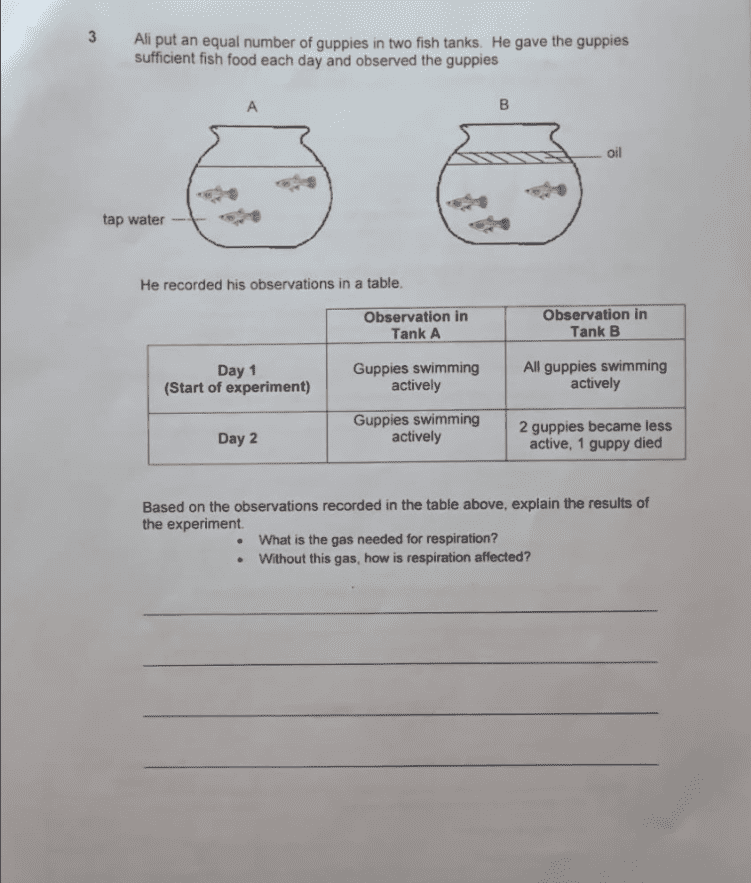 Please help!! Thanks
ChiefKiasu
The guppies need oxygen to breathe.  The oxygen is found in ordinary surrounding air.
In A, the oxygen is freely available to be dissolved in the water allowing the guppies to breathe.
In B, the oxygen is blocked by the layer of oil and cannot be dissolved in the water.  So after some time, the guppies will use up all the original oxygen in the water and this kills them or slows them down.
Find Tuition/Enrichment Centres