P5 Science Wed, 16/03/2022 12:40pm

STUCK ON HOMEWORK?
ASK FOR HELP FROM OUR KIASUPARENTS.COM COMMUNITY!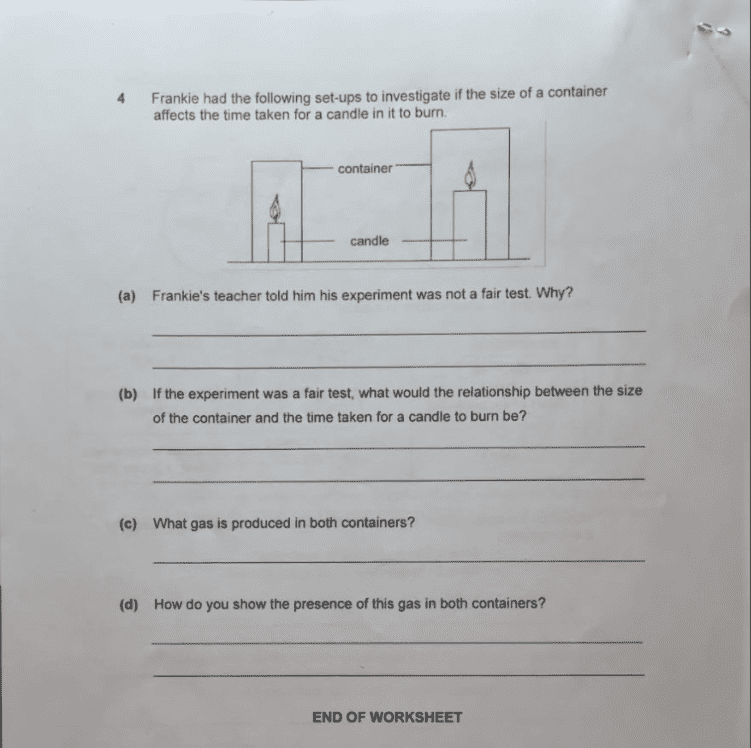 Please help…thanks!
ChiefKiasu
a) It is not a fair test as the size of the candles is different in both tests.  So the test is measuring 2 different variables (size of box and size of candle) at the same time.
b) If the experiment is fair, the candle in the smaller container will burn out faster than the candle in the bigger container.
c) Burning a candle will produce carbon dioxide in both containers.
d) Passing the gas through lime water will turn the liquid chalky.
Find Tuition/Enrichment Centres