P5 Science Wed, 16/03/2022 12:46pm

STUCK ON HOMEWORK?
ASK FOR HELP FROM OUR KIASUPARENTS.COM COMMUNITY!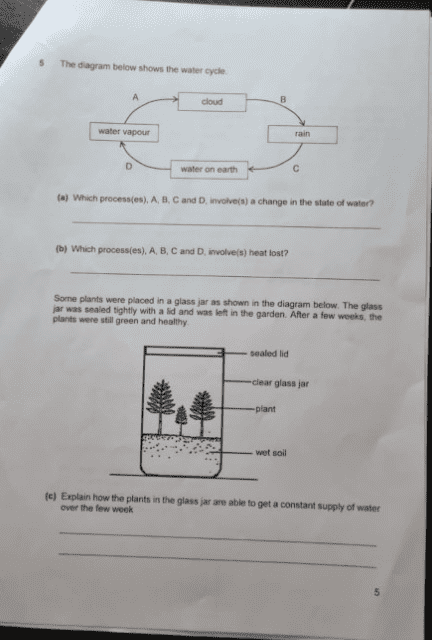 Can anyone please help!!! Thanks
ChiefKiasu
a) B and D
b) B
c) The plants consume the water from the soil which evaporates from its leaves which then condenses back into the soil again over the few weeks.
Find Tuition/Enrichment Centres