P5 Science Wed, 16/03/2022 12:46pm

STUCK ON HOMEWORK?
ASK FOR HELP FROM OUR KIASUPARENTS.COM COMMUNITY!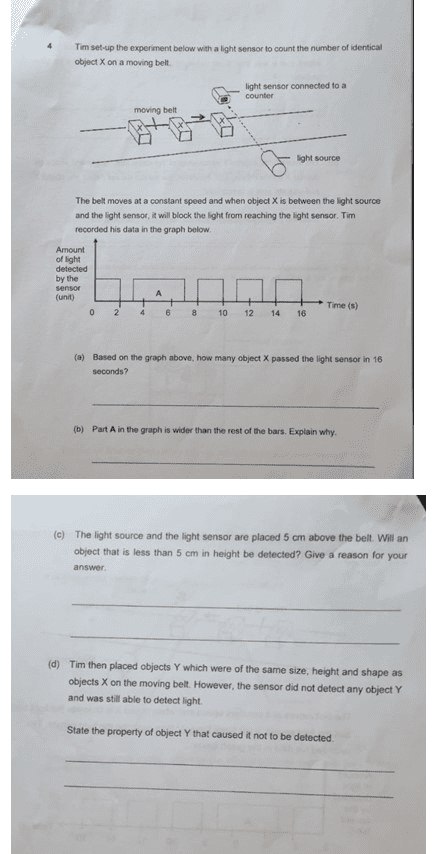 Please help!! Thanks
ChiefKiasu
(a) 4 objects passed the sensor in 16s.  We measure the parts when NO light hits the sensor.
(b) Part A is wider because the distance between the objects X are wider that the rest.
(c) Objects less than 5cm will not be detected as they will not block the light from the sensor.
(d) Object Y probably is transparent which will allow light to pass through to the detector.
Find Tuition/Enrichment Centres