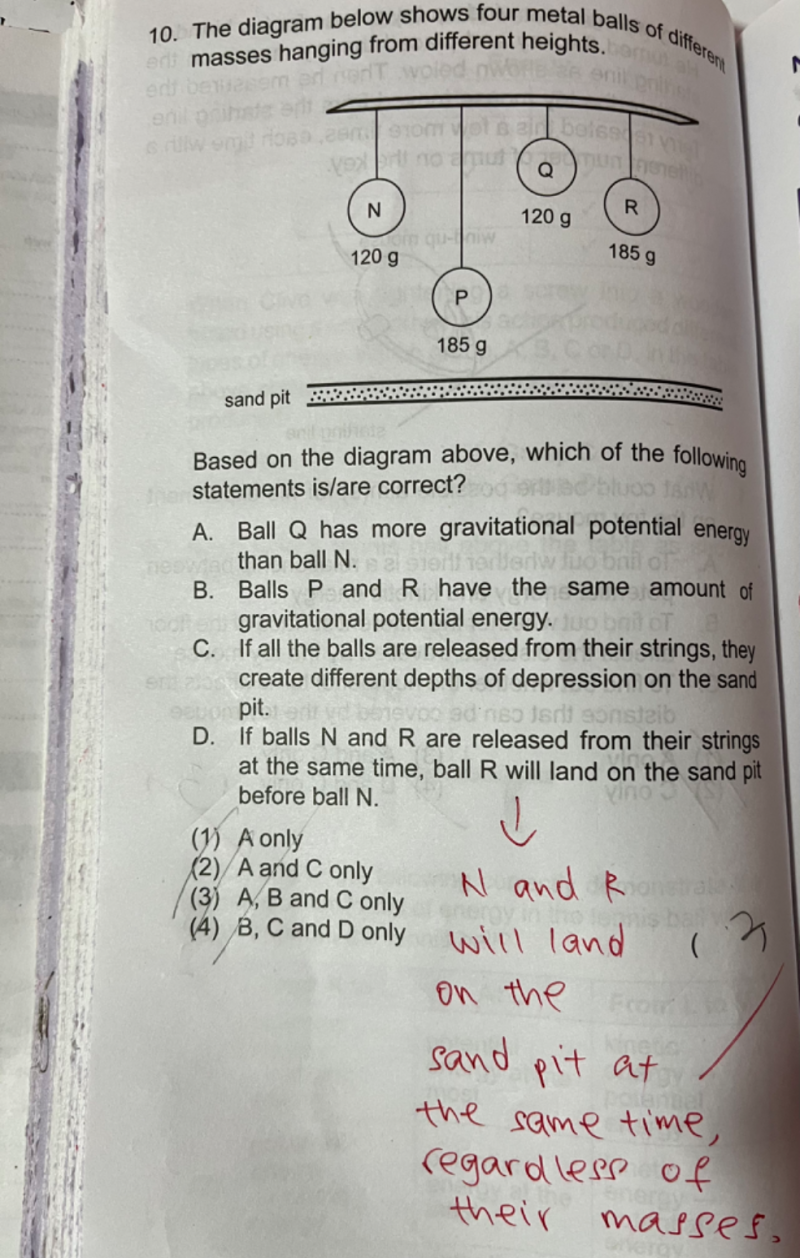 Hi, need help for this question for answer D.
My understanding is that R has a greater mass- hence greater Gravitational potential energy, hence greater kinetic energy. and so R should land on the ground first as compared to N.
But model answer says that N and R will land at the same time, regardless of their mass. Any idea why? Thanks in advance.