PSLE Science Tue, 05/04/2022 9:54am

STUCK ON HOMEWORK?
ASK FOR HELP FROM OUR KIASUPARENTS.COM COMMUNITY!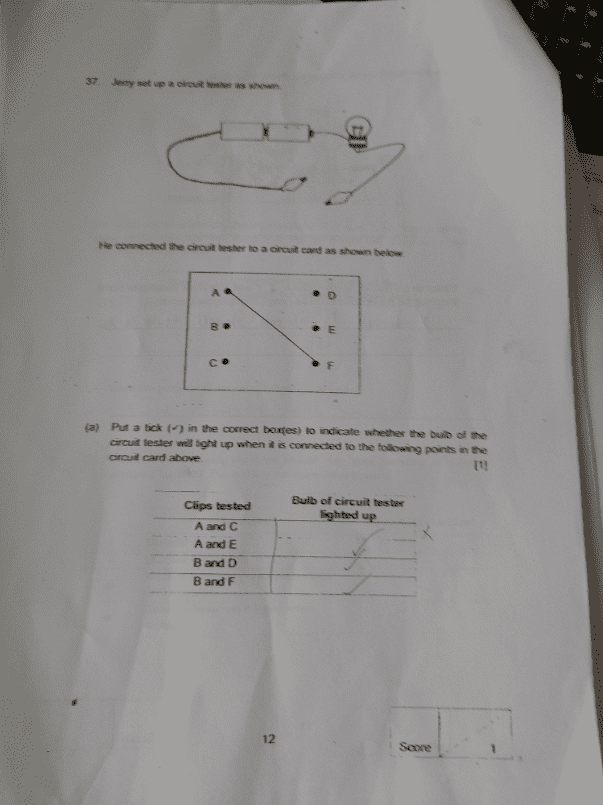 The ans is B and F .pls help me to explain
ChiefKiasu
Weird.  If the line on the picture from A to F represents a connection, shouldn't it be A and F?  But there is no such answer.
Find Tuition/Enrichment Centres