P6 Science Wed, 27/04/2022 4:40pm

STUCK ON HOMEWORK?
ASK FOR HELP FROM OUR KIASUPARENTS.COM COMMUNITY!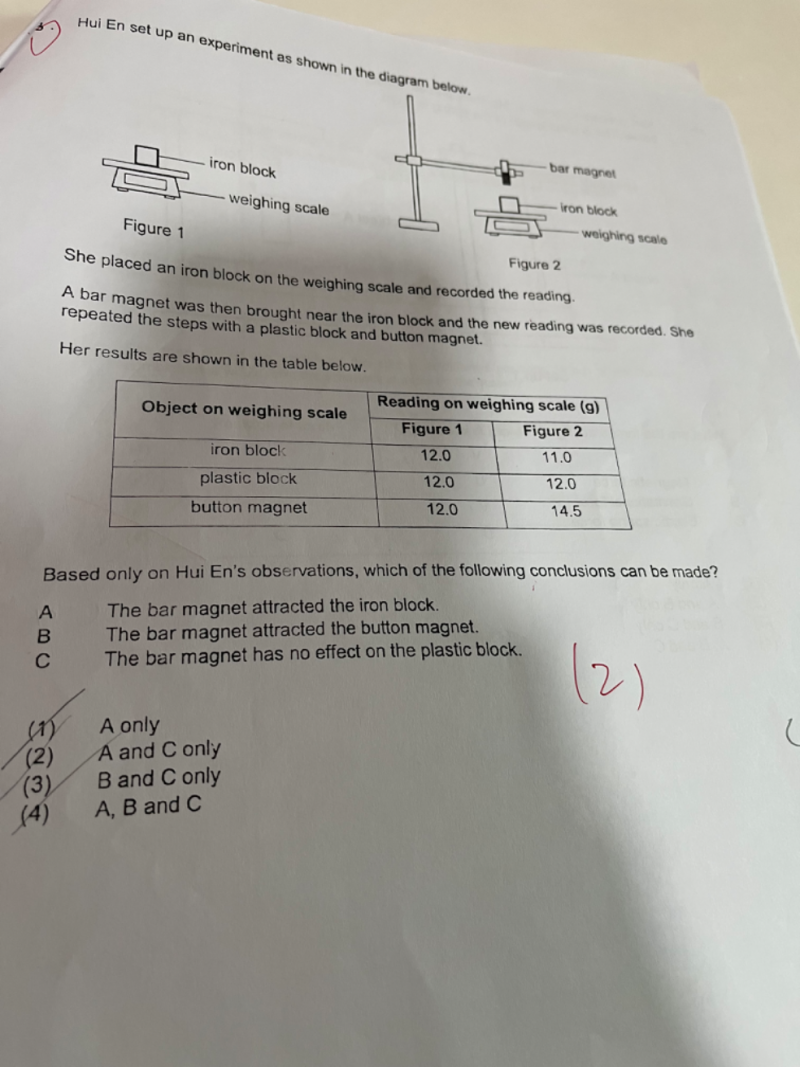 Can idea why the answer is (2)?
ChiefKiasu
The weight of iron block is lighter when weighed.  This is cause by the fact that magnets attract iron.
The weight of the magnetic button is heavier when weighed, so the extra weight must be caused by the magnetic repelling force between the magnetic and the button.  So, (b) is wrong.
Hence the answer is (2).
Find Tuition/Enrichment Centres