P6 Science Thu, 28/04/2022 4:01pm

STUCK ON HOMEWORK?
ASK FOR HELP FROM OUR KIASUPARENTS.COM COMMUNITY!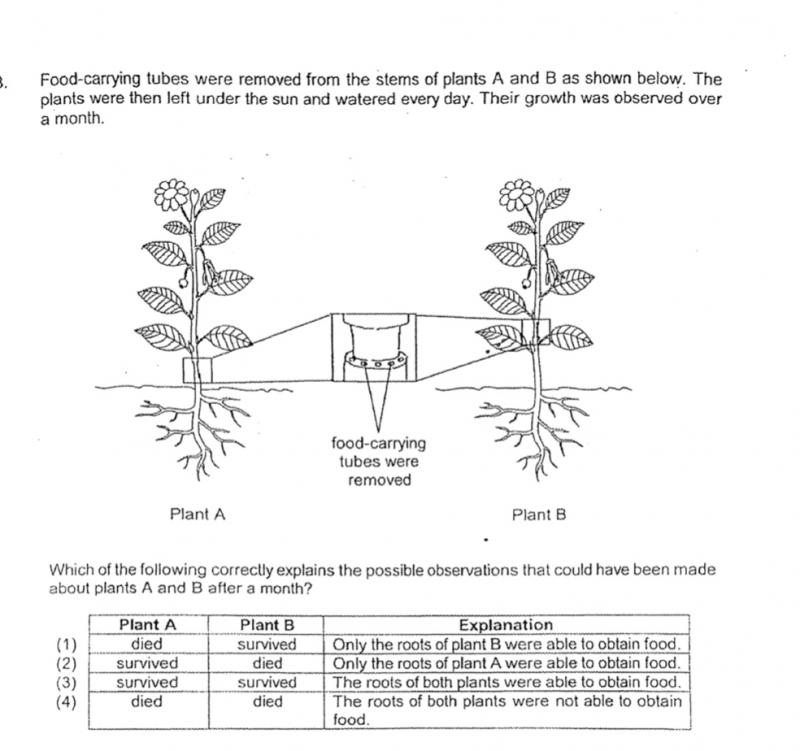 Hi, may I know why the answer is (1)?
ChiefKiasu
The answer is (1) because plant B still has a couple of leaves which were able to produce some food for the roots of plant B.
Find Tuition/Enrichment Centres