P6 Science Thu, 19/05/2022 10:05am

STUCK ON HOMEWORK?
ASK FOR HELP FROM OUR KIASUPARENTS.COM COMMUNITY!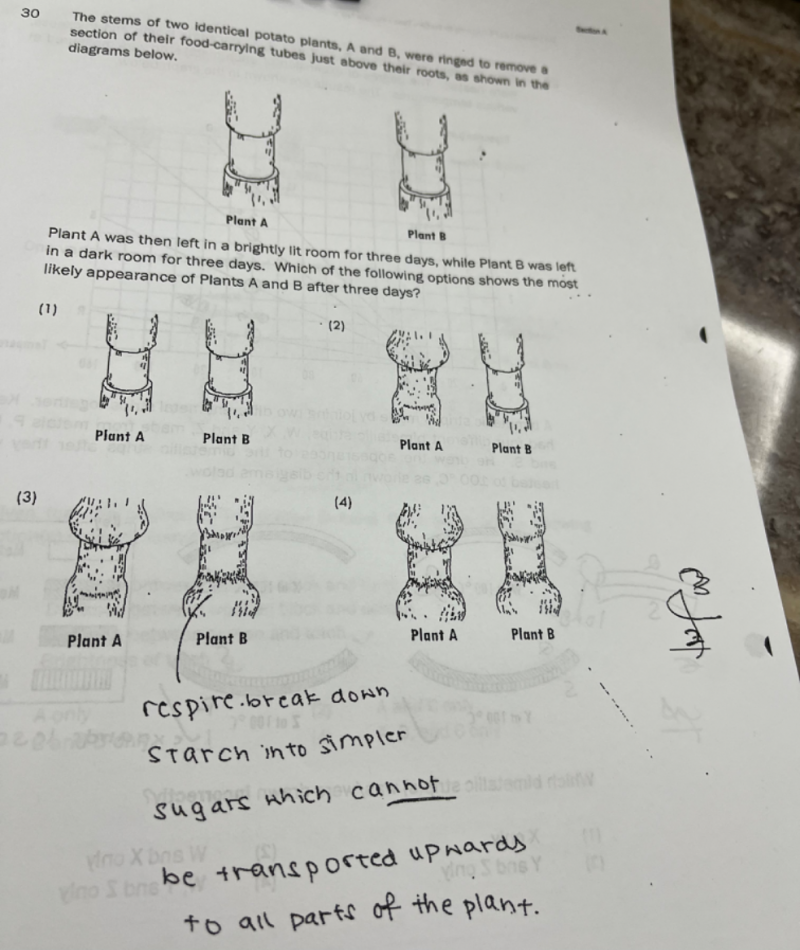 Hi, does anyone know what the answer is?
ChiefKiasu
Hmm… the question is where are the branches and the leaves?
If the leaves are all above the cut, I think the answer is (2).
The food generated by the leaves cannot reach the roots.  If the cut is in the middle of the plant with some leaves below the cut, then (4) might be a better answer.
sushi88
Chief,
The leaves grow above.  So (2) should be a better answer.   
I believe the key words are "a section of the food-carrying tubes just above the roots" to show that there are no leaves below.   Dark room 3 days also suggests no food is made so Plant B is totally out of action.
Find Tuition/Enrichment Centres