P6 Science Fri, 03/06/2022 8:33pm

STUCK ON HOMEWORK?
ASK FOR HELP FROM OUR KIASUPARENTS.COM COMMUNITY!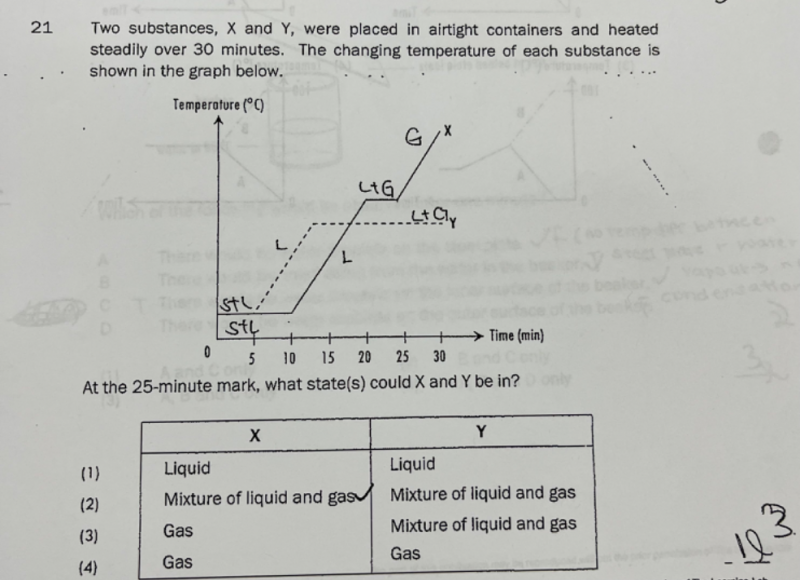 Hi, can anyone help please?
sushi88
The point at which matter subjected to a particular temperature under conditions of constant pressure begins to change its phase is called the phase change threshold. At this temperature, every bit of the substance exposed to the heat will change its state. A shift from to a solid to a liquid occurs at the melting point, and the transition from a liquid to a gas takes place at the boiling point.
So at 25th minute mark, the full conversion to a gas has taken place.
So X is a gas and Y is a mixture.
Hence the answer is (3). 
Find Tuition/Enrichment Centres