P6 Science Fri, 03/06/2022 8:34pm

STUCK ON HOMEWORK?
ASK FOR HELP FROM OUR KIASUPARENTS.COM COMMUNITY!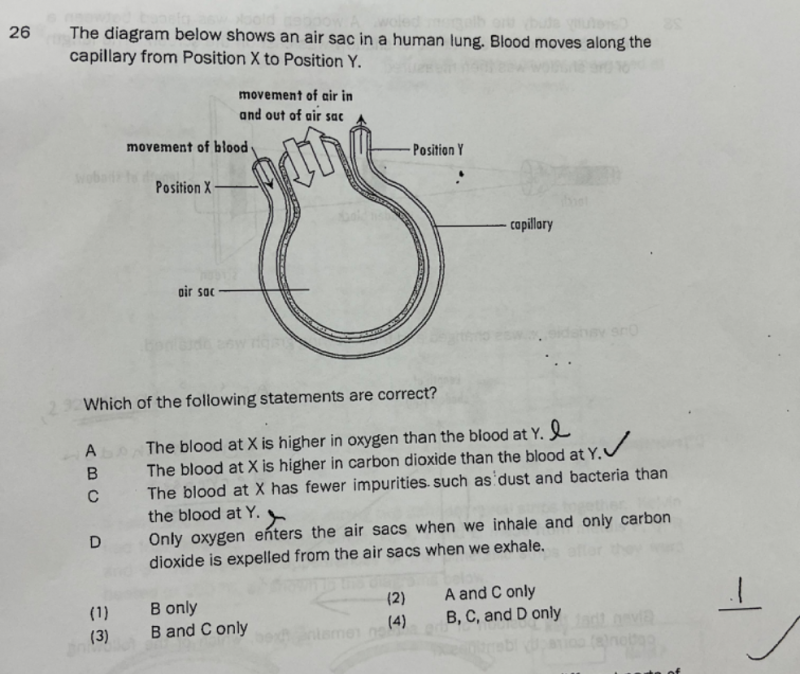 Hi, anyone can help? 
Liew Nga Wing
My answer is (1) "B" only because X position is where the blood with lower exygen and impurities entering the air sac and Y position is where the "fresh blood" with higher exygen level leaving the sac to other parts of the body so A and C are wrong.  For D, it is also wrong because: in human exhaled air contains about 70% nitrogen, 16% oxygen, at a few percent of water vapor and carbon dioxide and small amounts of other gases, therefore not only carbon dioxide is expelled from air sac.
Find Tuition/Enrichment Centres