PSLE Mathematics Sun, 05/06/2022 10:55pm

STUCK ON HOMEWORK?
ASK FOR HELP FROM OUR KIASUPARENTS.COM COMMUNITY!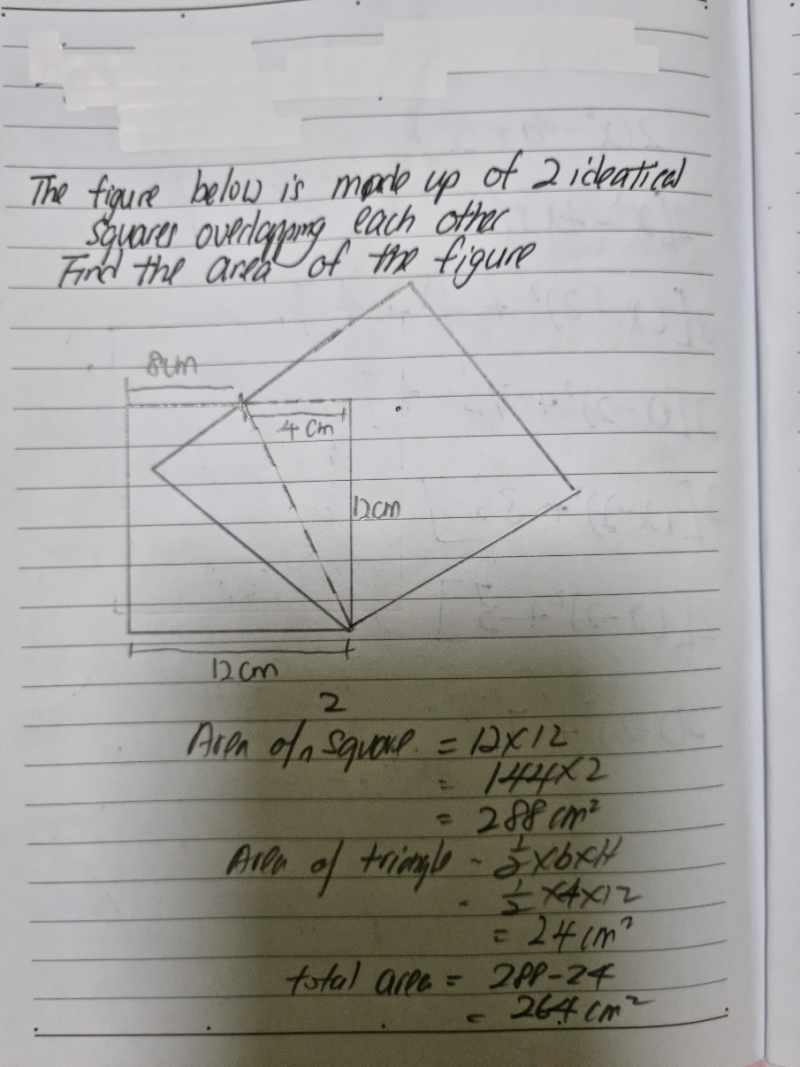 Is my working correct?pls help .thanks 
sushi88
The figure is something wrong.   If the triangle is a right angle, the side and hypothenuse cannot be equal, i.e. 12 cm.    The hypothenuse is the longest side in a right-angle triangle.  If they are equal, it would be an isosceles triangle.
Ok I got the diagram now.
Both 12 x 12 papers are folded and joined at the folded part.
So the figure should be  (144-24) x 2 = 240 cm2
Your working only minus "area of one right-angle triangle" when it should be two because both papers are folded, then they can join….otherwise the side 12 cm and hypothenuse(longer than 12 cm) cannot join properly.