P6 Mathematics Sun, 26/06/2022 12:02pm

STUCK ON HOMEWORK?
ASK FOR HELP FROM OUR KIASUPARENTS.COM COMMUNITY!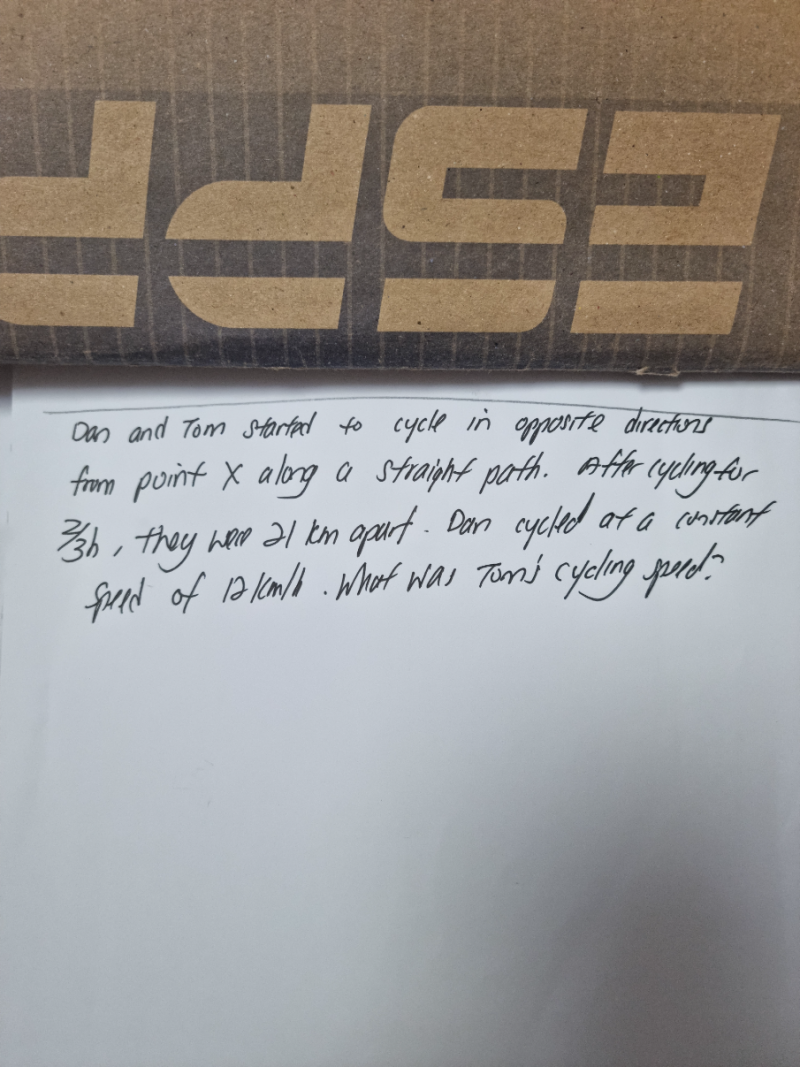 Thank you.
ChiefKiasu
Dan travelled (2/3)12 = 8km
So Tony must have travelled 21-8 = 13km
Speed of Tony's cycling = 13/(2/3) = 13(3/2) = 19.5km/h #
sushi88
Same answer as Chiefkiasu.
Please click "Accept Answer" for Chiefkiasu if his answer is correct.