PSLE Science Thu, 07/07/2022 10:00pm

STUCK ON HOMEWORK?
ASK FOR HELP FROM OUR KIASUPARENTS.COM COMMUNITY!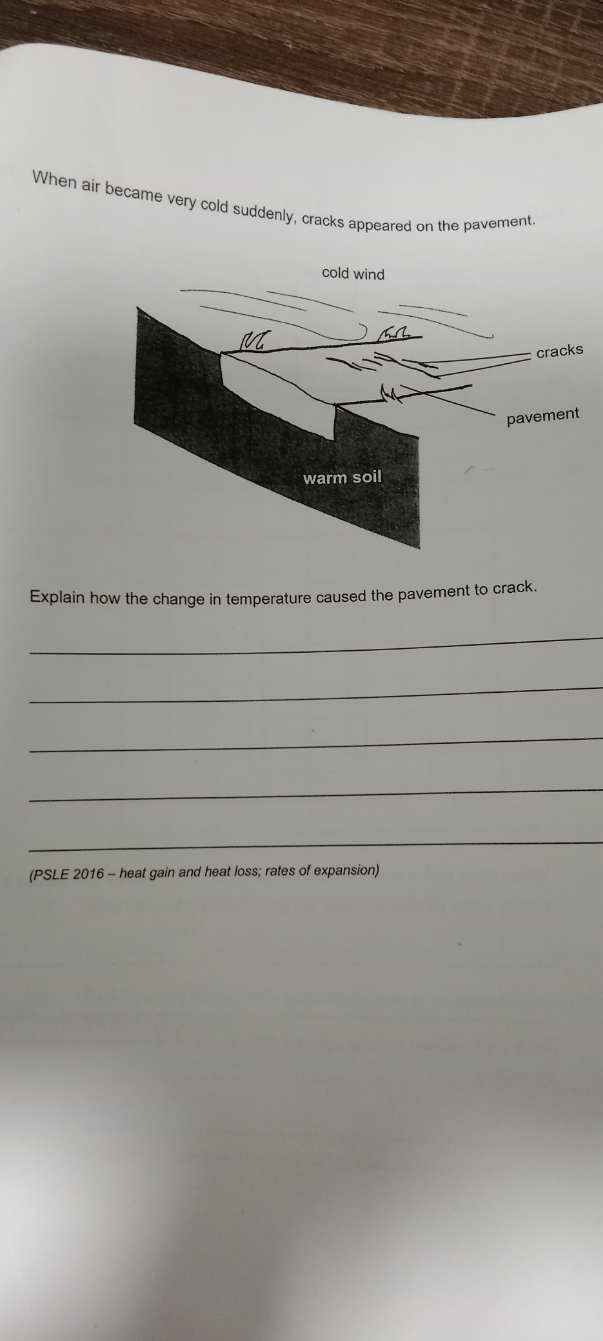 sushi88
Alternative Answer:
The top of the pavement lost heat to the cold wind and contracted, while the bottom of
the pavement gained heat from the warm soil and expanded. The uneven expansion and
contraction caused the pavement to crack
ChiefKiasu
Soil is a poor conductor of heat and takes a longer time to contract than the pavement material.  When the temperature turns cold, the pavement contracts more than soil.  This difference in rates of expansion causes the cracks in the pavement.
Find Tuition/Enrichment Centres