P4 Science Thu, 14/07/2022 5:12pm

STUCK ON HOMEWORK?
ASK FOR HELP FROM OUR KIASUPARENTS.COM COMMUNITY!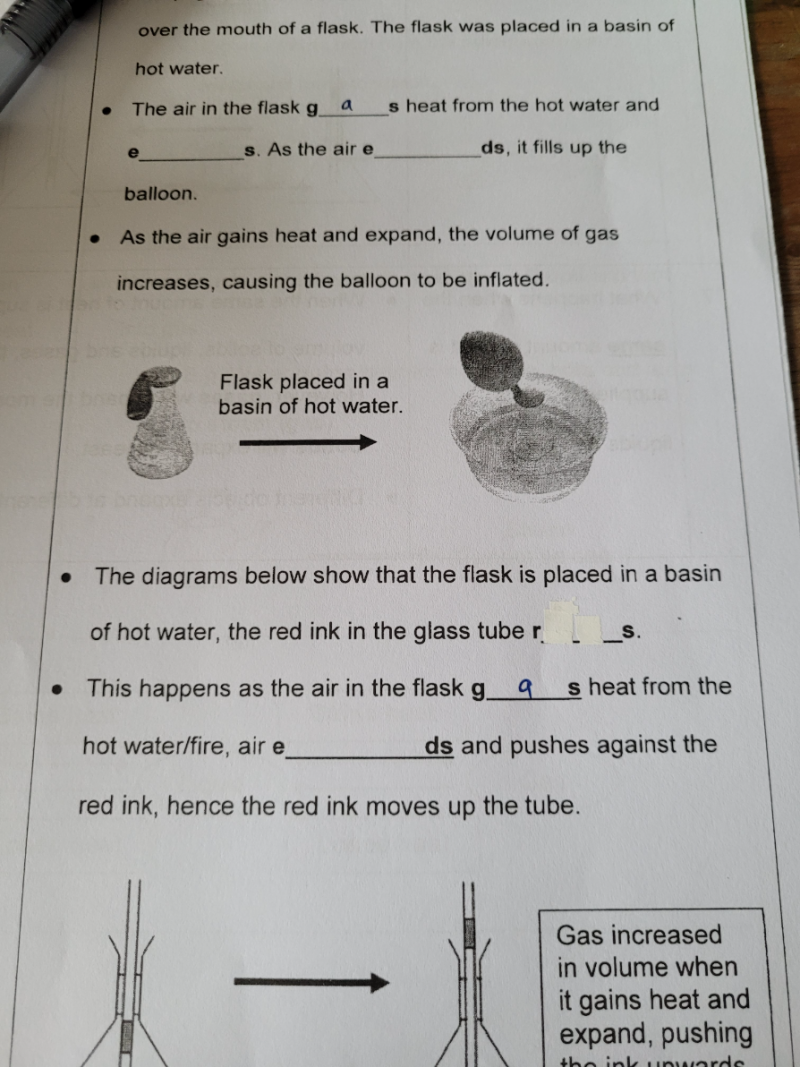 sushi88
The air in the flask gains heat and expands.  As the air expands, it fills up the balloon.
The diagrams below show that the flask is placed in a basin of hot water, the red ink in the glass tube rises.
This happens as the air in the flask gains heat from the hot water/fire, air expands and pushes against the red ink, hence the red ink moves up.
Find Tuition/Enrichment Centres