P6 Mathematics Sat, 16/07/2022 4:56pm

STUCK ON HOMEWORK?
ASK FOR HELP FROM OUR KIASUPARENTS.COM COMMUNITY!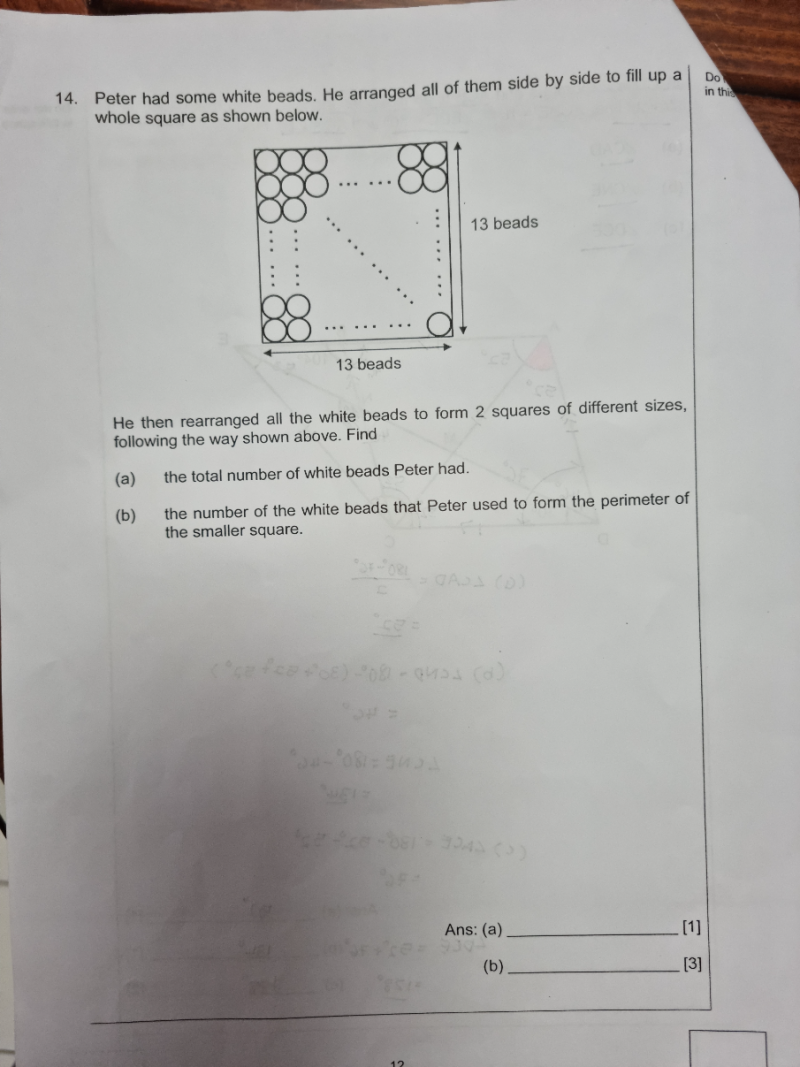 Thank you.
sushi88
(a) Total white beads Peter had = 13 x 13 = 169
(b) To form 2 squares, he would have one as 144 beads, then 169-144 = 25 to form the smaller square.
Each side of the smaller square is 5 white beads but since the corners share the same white bead,  then the perimeter of smaller square formed by the number of white beads would be  (5×4) – 4 = 16 beads
OOOOO
OOOOO
OOOOO
OOOOO
OOOOO
Please click "Accept Answer" if the answer is correct.
Find Tuition/Enrichment Centres