P6 Science Tue, 19/07/2022 9:48pm

STUCK ON HOMEWORK?
ASK FOR HELP FROM OUR KIASUPARENTS.COM COMMUNITY!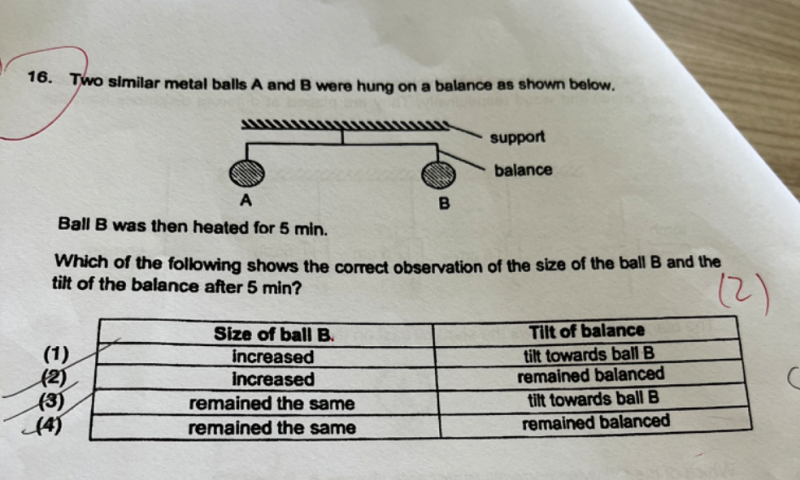 Hi, anyone can advise why the answer is (2)? Thanks
sushi88
Heat expansion changes the volume of the metal ball but not its mass hence it looks bigger but the mass remains the same.   If you understand density, it means the metal ball has become less dense as the volume increases.
Mass (constant) = Volume(increases) x Density (decreases)
Find Tuition/Enrichment Centres