P6 Science Tue, 19/07/2022 9:51pm

STUCK ON HOMEWORK?
ASK FOR HELP FROM OUR KIASUPARENTS.COM COMMUNITY!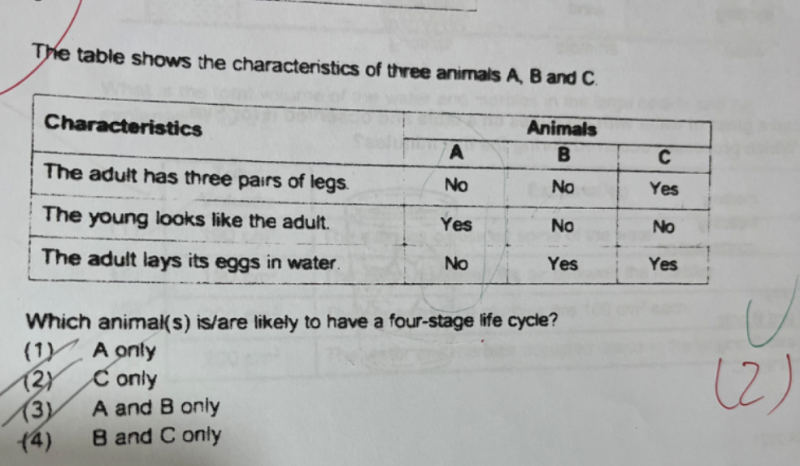 Hi, any idea why the ans is (2)?
sushi88
4- stage life cycle is only for insects.
The four stages are egg, larva, pupa and adult.
A and B do not have 3 pairs of legs so that already ruled out that they are insects.  So A & B are out.
In the 4-stage cycle, the young does not look like the adult. (larva/pupa) so A is out again.
Finally, animals who lay eggs in water can have 3-stage cycle egg, larva, and adult, eg. frogs..so B is out again.
Find Tuition/Enrichment Centres