S3 Additional Mathematics Wed, 20/07/2022 1:47pm

STUCK ON HOMEWORK?
ASK FOR HELP FROM OUR KIASUPARENTS.COM COMMUNITY!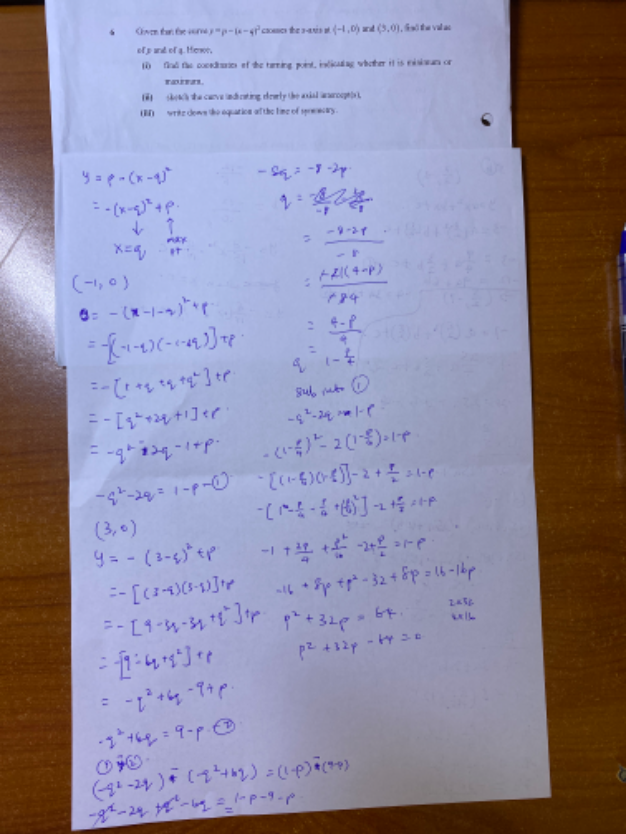 I tried but stuck there when I see p has two answers? Please help thanks 
Ninepizza
cant read the question. pic too blur
ChiefKiasu
I agree.  Can you please upload the question again?
s277400
Hi, thanks for replying.  I have got the answer already, thanks for all your help.
Find Tuition/Enrichment Centres