P6 Science Wed, 27/07/2022 10:25pm

STUCK ON HOMEWORK?
ASK FOR HELP FROM OUR KIASUPARENTS.COM COMMUNITY!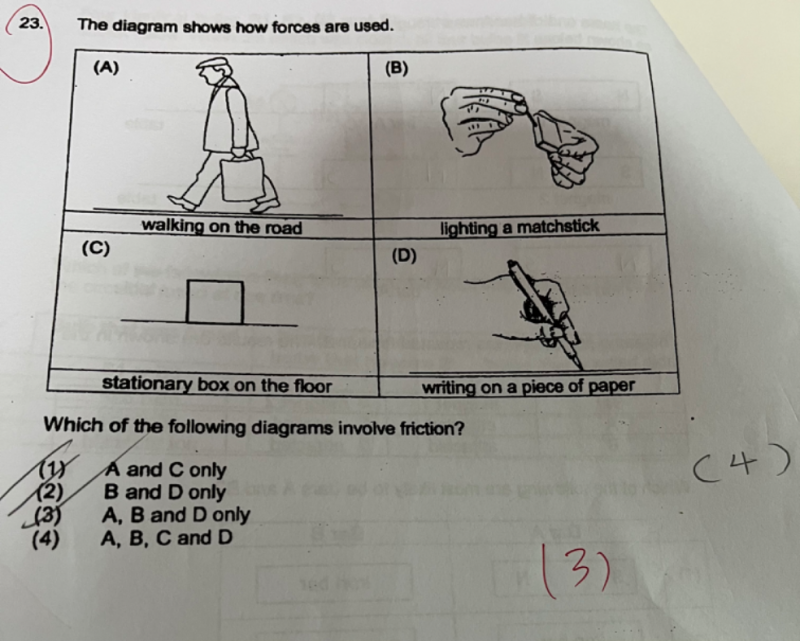 Hi, not sure why (c) is out? Please help . Thanks a lot. 
sushi88
(A) involves friction on the soles of his shoes otherwise the man will slip and fall
(B) involves friction to get the match to light up
(D) involves friction for us to write otherwise the pen/pencil will slide
(C) DOES NOT INVOLVE friction unless it is on an inclined plane.
So frictional force is seen to act only when there is motion.
Definition of frictional force:
Frictional force offers the resistance to the applied force opposing its motion. Thus, it always acts in the direction opposite to that of the object in motion
Find Tuition/Enrichment Centres