P6 Science Wed, 27/07/2022 10:26pm

STUCK ON HOMEWORK?
ASK FOR HELP FROM OUR KIASUPARENTS.COM COMMUNITY!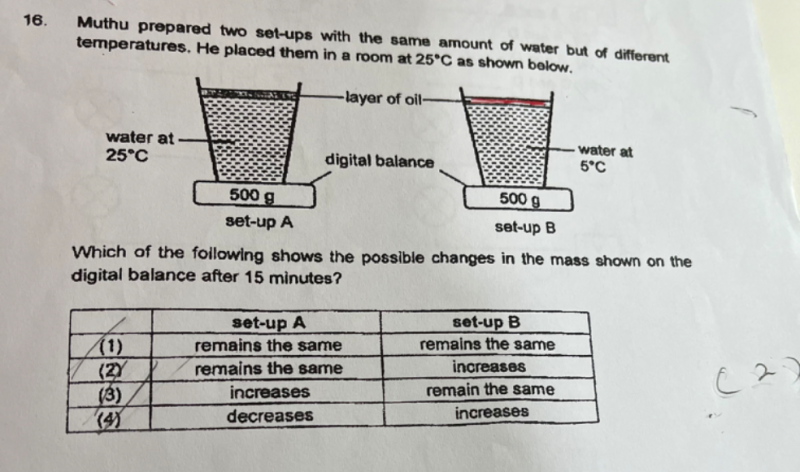 Hi, any idea why ans is (2)? Thanks a lot. 
Adwin
Since the water for Set-up A is at room temperature and a layer of oil is on the surface of the water, no water will be lost so the mass remains the same.
For set-up B, the temperature of the water is much lower than the room temperature, therefore the water vapour in the surrounding air will lose heat and condense as water droplets onto the outer surface of the cup. This results in Set-up B becoming heavier, hence the reading on the digital balance increases.
ChiefKiasu
Thanks @Adwin!  I love science, but not as it is taught in Primary school.  Grrr….
ChiefKiasu
The mass of water never changes with temperature.  The only change is in its volume and density.  I have no idea why the answer is (2).
Find Tuition/Enrichment Centres