P6 Science Wed, 27/07/2022 10:27pm

STUCK ON HOMEWORK?
ASK FOR HELP FROM OUR KIASUPARENTS.COM COMMUNITY!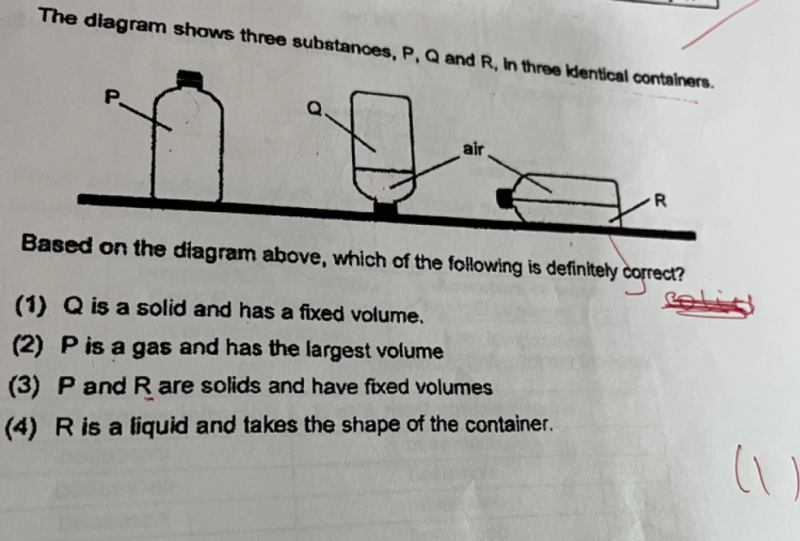 Hi, not sure why ans is (1). Can help? Thanks 
sushi88
(2) is out because ambiguous.  P may not exist and the space may be a vacuum
(3)  is out because ambiguous.  Again from the picture, it is not clear if P and R is solid or liquid.
(4) is not because ambiguous. It may look like a liquid but it could be a solid, gelatin substance?
(1) is the clearest because it is upside down, yet the substance remains firm without flowing down.  It could be a gelatin type of solid so it could stay up there.  So it has its own volume fixed and does not move according to the container.
ChiefKiasu
It's a weird question.  I suppose Q can be a solid, and the bottle is air tight.  But even solids can be compressed (think of the mass in a black hole).
Find Tuition/Enrichment Centres