GCE O-Level Mathematics Fri, 05/08/2022 2:46pm

STUCK ON HOMEWORK?
ASK FOR HELP FROM OUR KIASUPARENTS.COM COMMUNITY!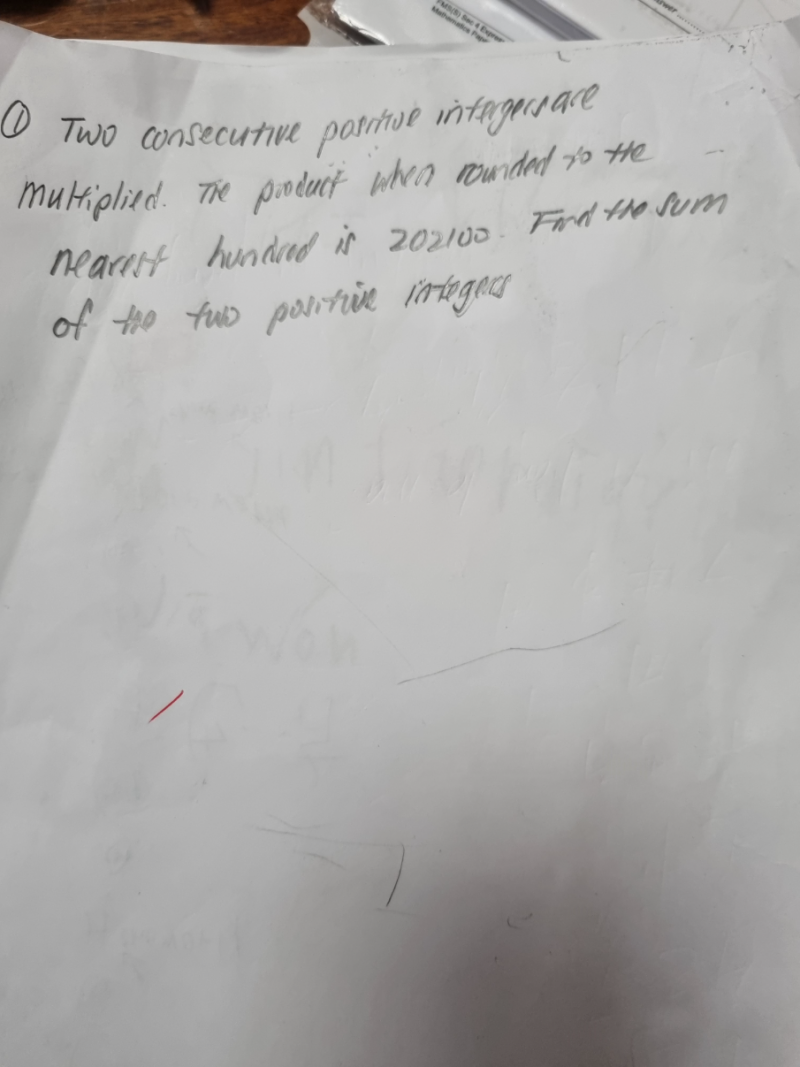 Pls help thank you.
sushi88
I used estimation reasoning for this question and guess and check.
Since 500 x 500 = 250 000   (this is important to know where to start the guess and check)
it means the two positive numbers is  less than 500 but likely greater than 450.
So I did guess and check with 450 x 450 = 202 500 and the range has been established.
So the numbers should be between 448-451
448 x 449 = 201 152  (this is rounded  as 201 200 to the nearest 100)
449 x 450 = 202 050 (this is rounded as 202 100 to the nearest 100)
Hence sum of the 2 positive integers = 449 + 450 = 899