P6 Mathematics Sun, 07/08/2022 11:54am

STUCK ON HOMEWORK?
ASK FOR HELP FROM OUR KIASUPARENTS.COM COMMUNITY!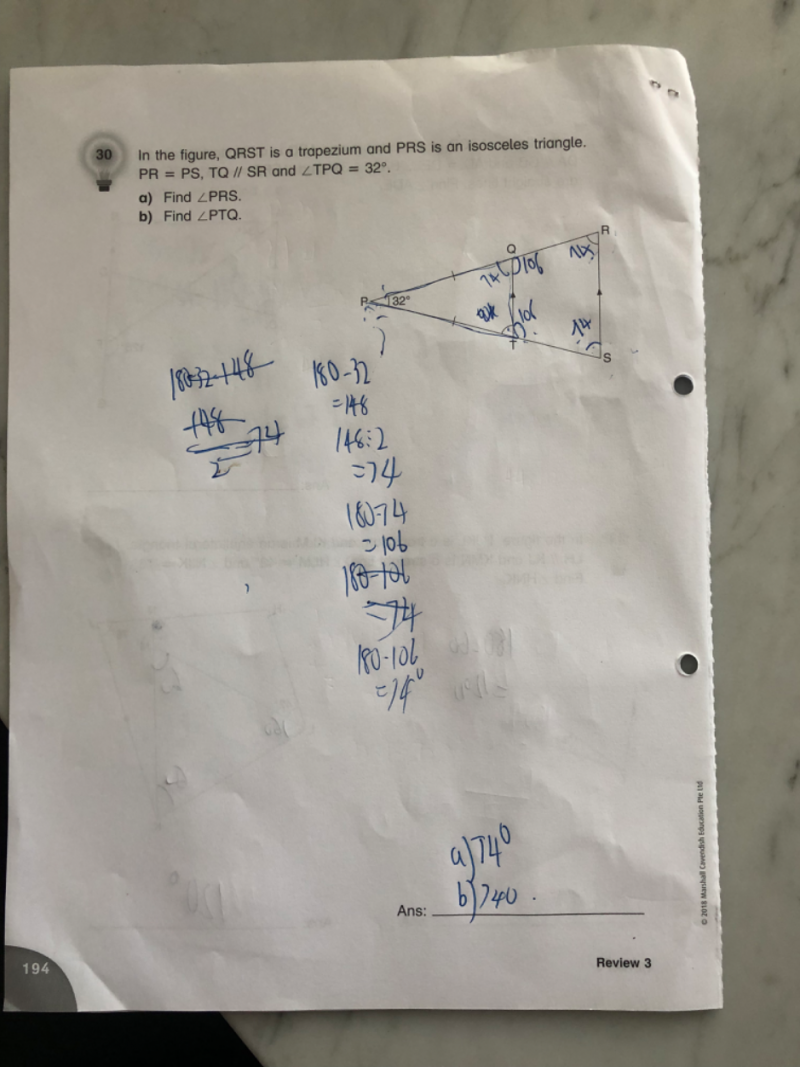 Pls help with this question. 
sushi88
Your answers are correct.   You just need the reasoning?
(a)  Angle PRS = (180 – 32)/ 2 = 740   (Angles in an isosceles triangle)
(b)  Angle PRS = Angle PSR (Angles in isosceles triangle)
Angle PTQ =  740  (corresponding angle with  angle PSR, TQ//SR)
ChiefKiasu
Yeah… I was scratching my head too 🙂  The answers are correct.
sushi88
Thanks Chief!  🙂  Good that you verified for me.
Find Tuition/Enrichment Centres