GCE O-Level Mathematics Mon, 08/08/2022 9:53pm

STUCK ON HOMEWORK?
ASK FOR HELP FROM OUR KIASUPARENTS.COM COMMUNITY!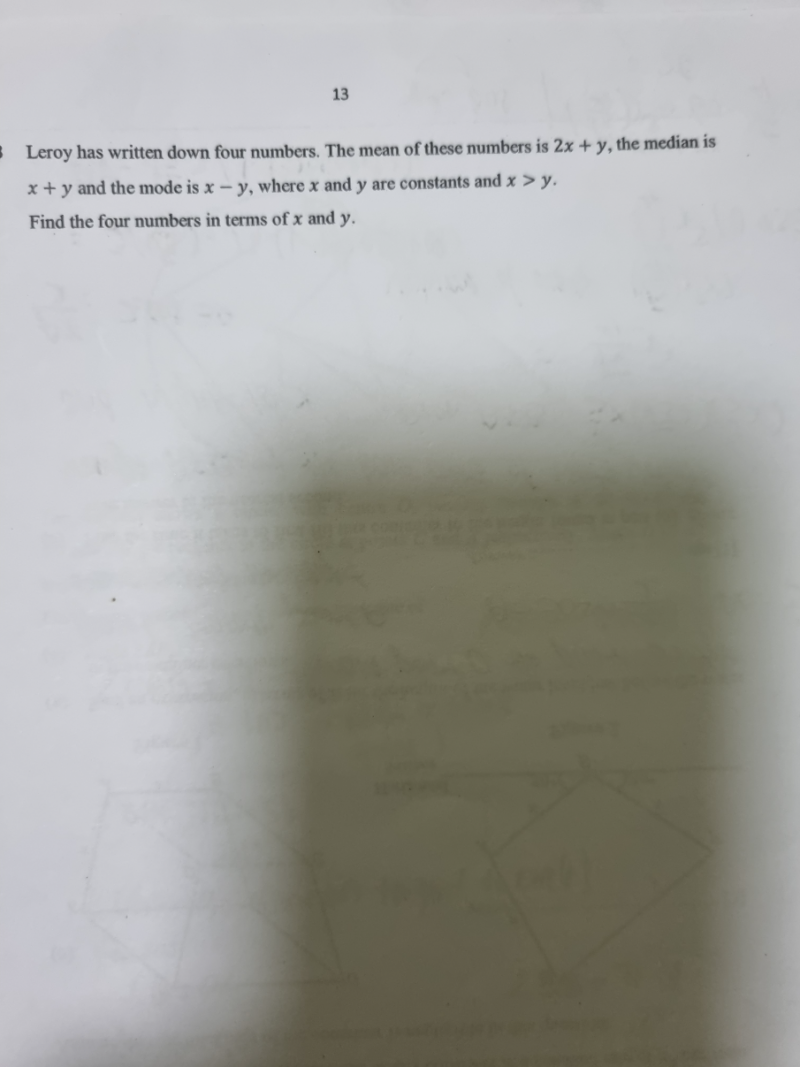 Thank you
sushi88
Hi, 
For those questions that I have answered earlier, 3 of them you have not accepted.  If the answers do not match your answer, can you please furnish the answer key instead of leaving it in limbo?   I can explain if the answer key is wrong or if I am wrong, I can make the correction.
Solution for this question:
Mean = 2x + y => Total = 4 (2x + y) =  8x +4y
Median = x + y is one of the 4 numbers
Mode = x – y means at least 2 numbers are x-y
So 8x + 4y – (x+y) – 2(x-y) = 8x + 4y – x – y – 2x + 2y = 5x + 5y
Hence the 4 numbers are : 5x + 5y, x + y, x – y and  x-y
sushi88
Find Tuition/Enrichment Centres