P6 Science Fri, 26/08/2022 11:04pm

STUCK ON HOMEWORK?
ASK FOR HELP FROM OUR KIASUPARENTS.COM COMMUNITY!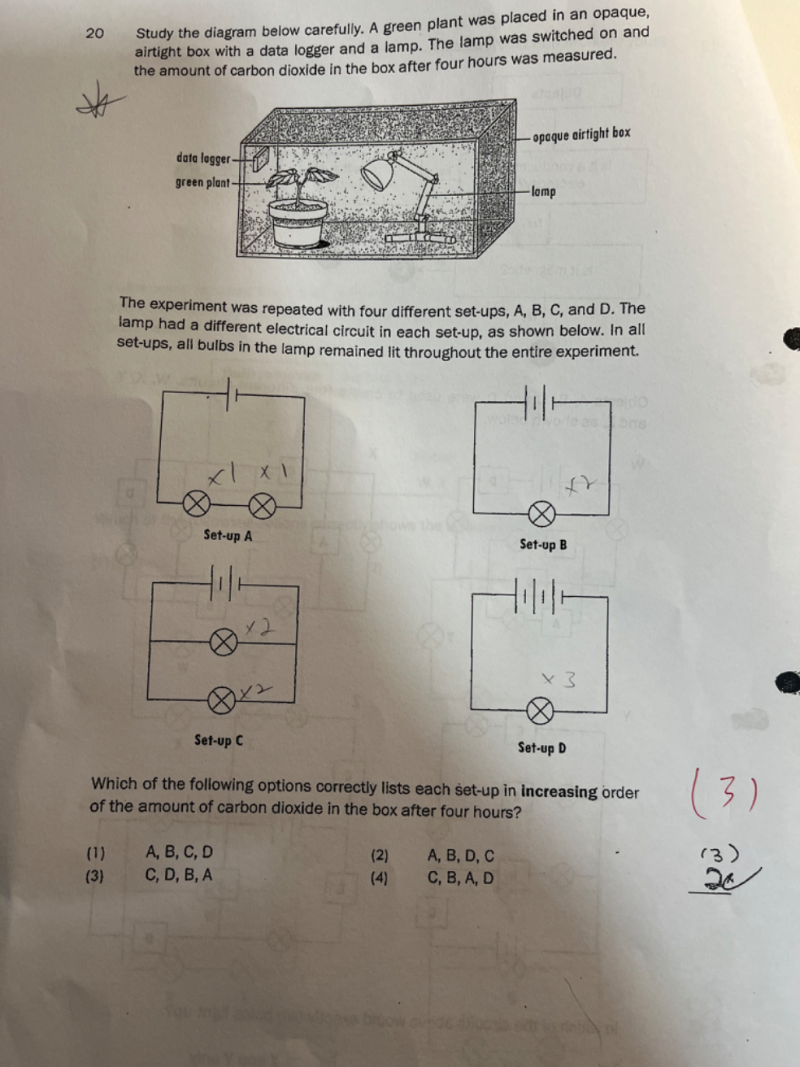 Hi, can anyone help me please. Thank you very much.
sushi88
Photosynthesis requires light and the light turns carbon dioxide into water and sugar.  
So the brighter or the longer the light shines, the lesser carbon dioxide remains in the air and the lesser light means more carbon dioxide remains in the air.  Since this box is airtight, it means there is no constant fresh air flowing into the box, hence carbon dioxide would only reduce.
Setup A has the weakest lighting  – 1 battery 2 bulbs  => most carbon dioxide 
Setup B  is reasonably lighted up – 2 batteries, 1 bulb  => moderate carbon dioxide
Setup C is a parallel set up, meaning, if one light bulb is blown the other can continue 
Setup D is bright with 3 batteries to 1 bulb
Since there is no D, C, B, A option,  C, D, B, A is the best choice.
Find Tuition/Enrichment Centres