P6 Mathematics Tue, 06/09/2022 9:26pm

STUCK ON HOMEWORK?
ASK FOR HELP FROM OUR KIASUPARENTS.COM COMMUNITY!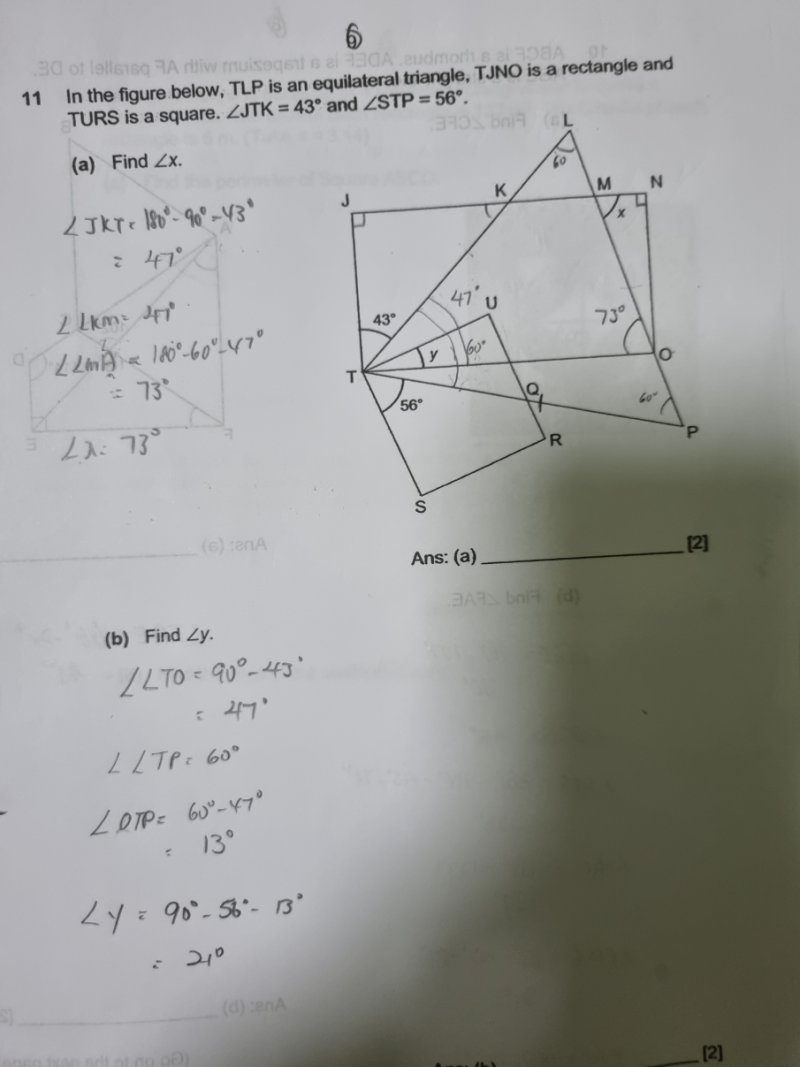 Are my steps correct .thank you.
sushi88
Your answers are both correct but presentation is not clear for (a) due to handwriting.
(a) ∠LMK = 180 -60 -47 = 73   ( I see ∠LMA?)
Alternative solution:
∠LTO = 90-43=47
∠LOT = 180-60-47 = 73
∠x = 730  (alternate angle to ∠LOT, JM//TO)
(b) is clear and good.
PS:  In primary school, it is not necessary to write the reasons.   I wrote the reasons for both questions just to help in the understanding of the working only.  However, in secondary school, it is mandatory to write the reasons as presentation of the solution.
Find Tuition/Enrichment Centres