P6 Science Sun, 11/09/2022 8:17pm

STUCK ON HOMEWORK?
ASK FOR HELP FROM OUR KIASUPARENTS.COM COMMUNITY!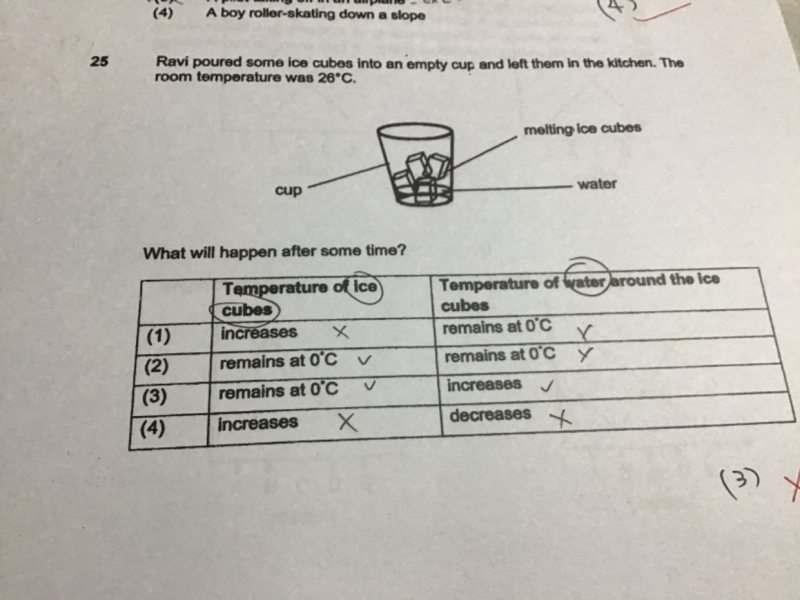 Can explain why the temp. A of water remains at 0 degrees? Thanks 
sushi88
No temperature change occurs from heat transfer if ice melts and becomes liquid water (i.e., during a phase change)   Only when all the ice is melted, then there is a change in the temperature of water.
Find Tuition/Enrichment Centres