P6 Science Wed, 14/09/2022 10:07am

STUCK ON HOMEWORK?
ASK FOR HELP FROM OUR KIASUPARENTS.COM COMMUNITY!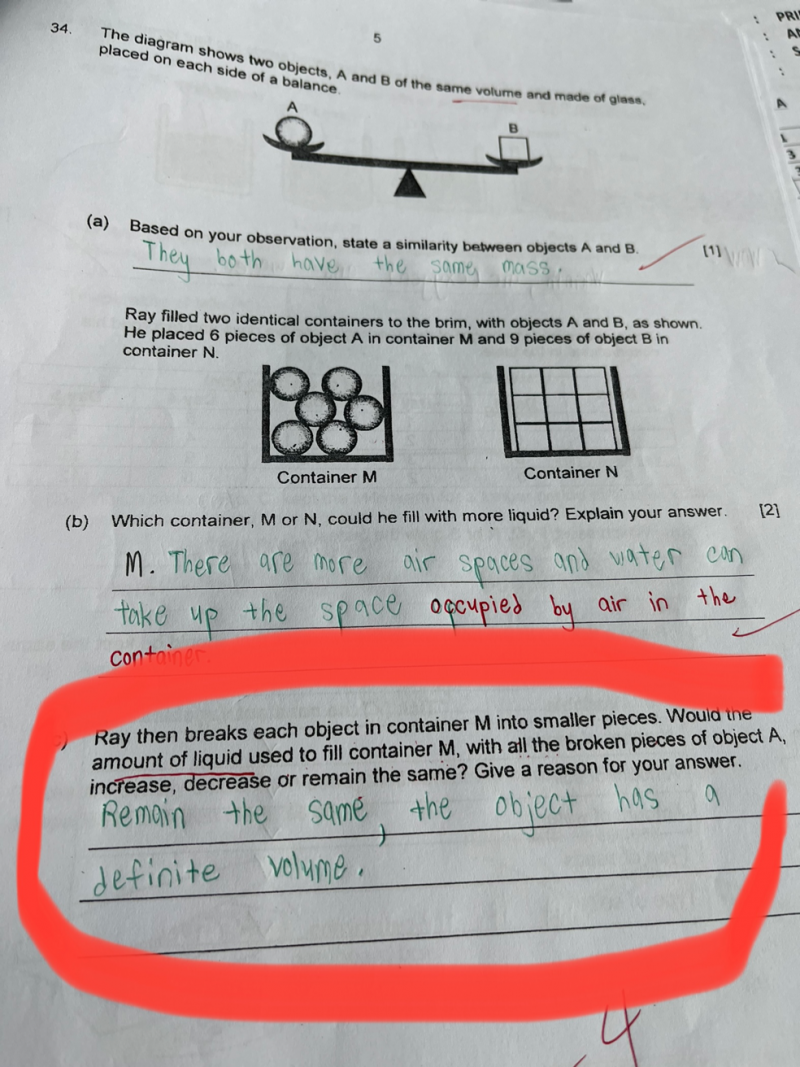 Hi, can help with the question circled in red? Thanks.
sushi88
Solid has a definite volume even if the shape changes so it will occupy the same space.   The liquid to fill the spaces remains the same albeit the spaces it fills look different.   Mostly the broken pieces of the object will be at the base of the container and the liquid on top but the volume of the liquid in both cases would be exactly the same.
Find Tuition/Enrichment Centres