S2 Mathematics Sat, 04/02/2023 11:44pm

STUCK ON HOMEWORK?
ASK FOR HELP FROM OUR KIASUPARENTS.COM COMMUNITY!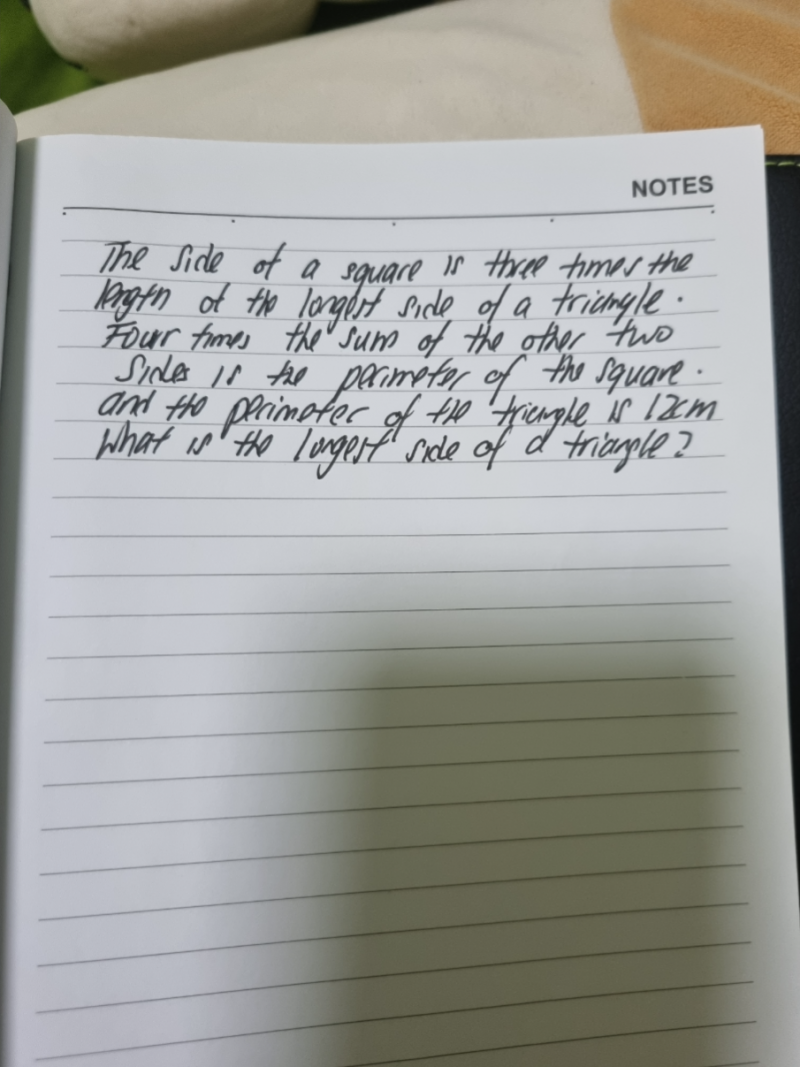 Thank you.
Let the square be x. Perimeter of square is 12x.
12x=4(12-x)
X=3.
Is my steps correct?thanks.
mr.tan
I believe you meant "Let the length of the longest side of the triangle be x"? Other than that, the rest of the steps are correct. Good job!
Question: There is an issue with the problem itself. Can you spot it? My explanation below in a very light cyan color. Select it to see.
If x = 3, then the sum of the other 2 sides is 12 – 3 = 9. So at least one of the other 2 sides is 4.5cm. That means x is not the longest side. The question contradicts itself. 🙂 It probably meant to say the length of "a side" or "the shortest side".
Find Tuition/Enrichment Centres