PSLE Science Mon, 05/09/2016 8:23pm

STUCK ON HOMEWORK?
ASK FOR HELP FROM OUR KIASUPARENTS.COM COMMUNITY!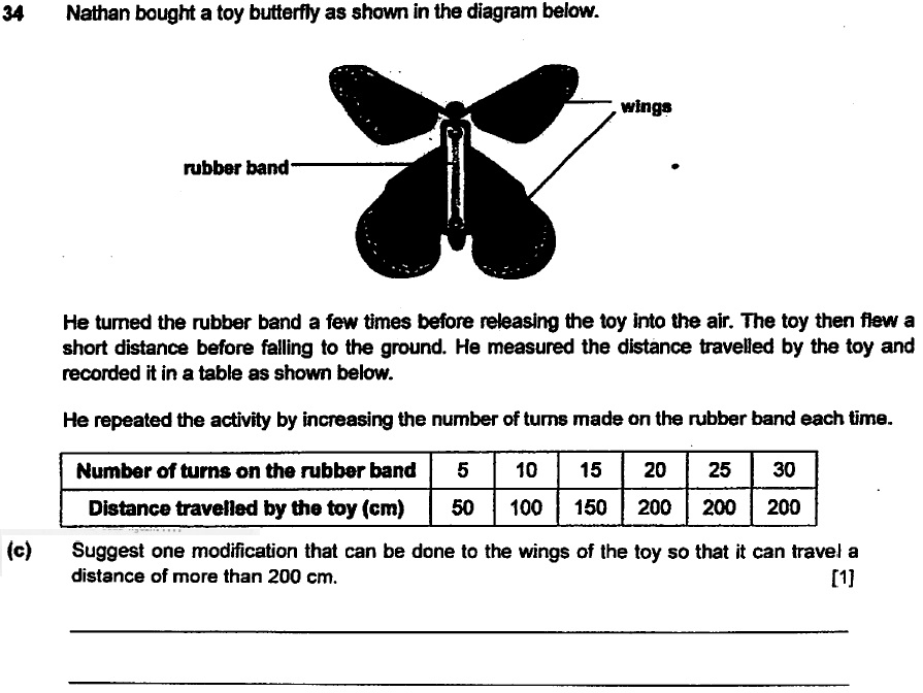 Hi,  Pls help with the qn. Thanks.
questionable_i
I am not so sure if the answer is Make the wing larger.
ChiefKiasu
It is a poor question as it does not indicate exactly how the rubber band powers the thing by moving the wings or something, but I think your answer is acceptable.  Another answer along the same line could be to make the wings out of lighter material to reduce the weight of the craft.
Find Tuition/Enrichment Centres