PSLE Science Wed, 07/09/2016 7:24pm

STUCK ON HOMEWORK?
ASK FOR HELP FROM OUR KIASUPARENTS.COM COMMUNITY!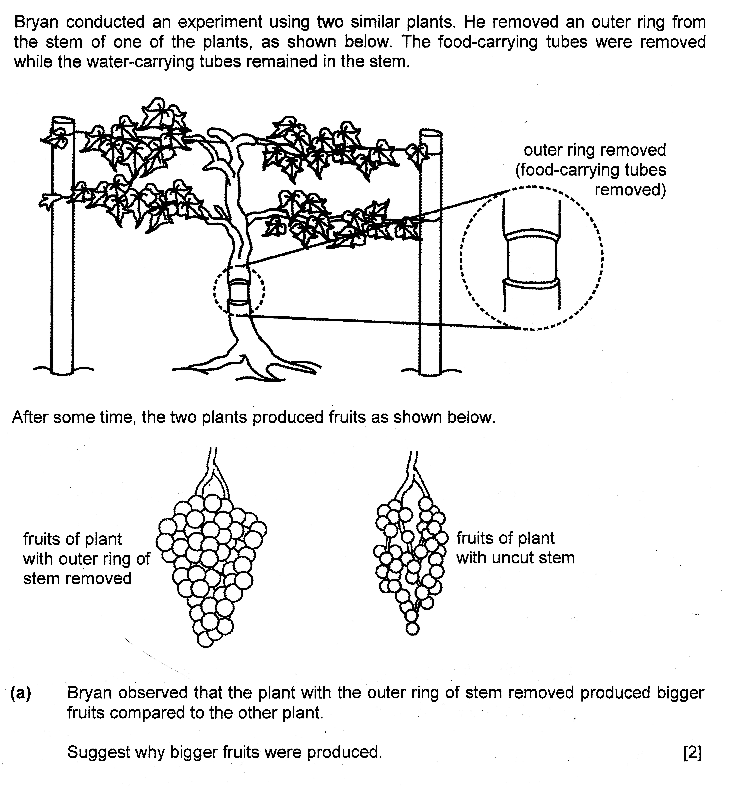 Pls help me. Thank you so much.
ChiefKiasu
When the food-bearing or phloem tubes of a plant are removed, the food generated by the leaves cannot be distributed to the rest of the plant below the cut.  It then accumulates as starch which results in swelling around the cut and increase the size of the fruits at the upper half of the plant.  The plant can still make food since the water-bearing or xylem tubes are still available to bring water to the leaves for photosynthesis, but it is likely that the plant will eventually die as the lower half of the plant is starved of food.
Find Tuition/Enrichment Centres