PSLE Science Sat, 10/09/2016 8:20pm

STUCK ON HOMEWORK?
ASK FOR HELP FROM OUR KIASUPARENTS.COM COMMUNITY!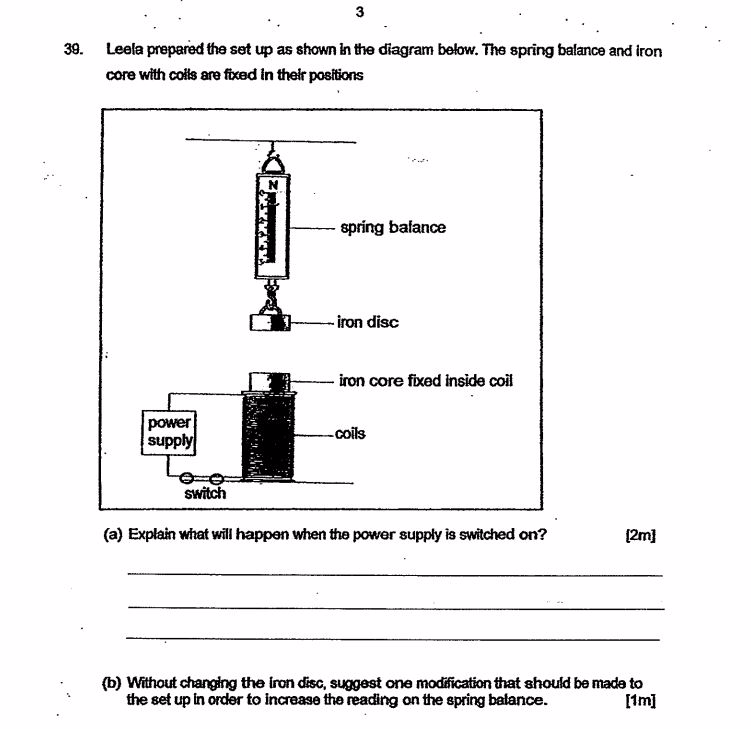 Can anyone help me with this question?
Source: Methodist Girls' School Primary
Ender
a) When the switch is turned on, current will flow through the coil and will magnetize the iron core. The magnetized iron core will attracts the iron disc, and will pulled on the spring balance. The reading of the spring balance will increase.
b) Increase the number of coil around the iron core.
or increase the voltage of the power supply. 
Find Tuition/Enrichment Centres