PSLE Science Sat, 10/09/2016 8:22pm

STUCK ON HOMEWORK?
ASK FOR HELP FROM OUR KIASUPARENTS.COM COMMUNITY!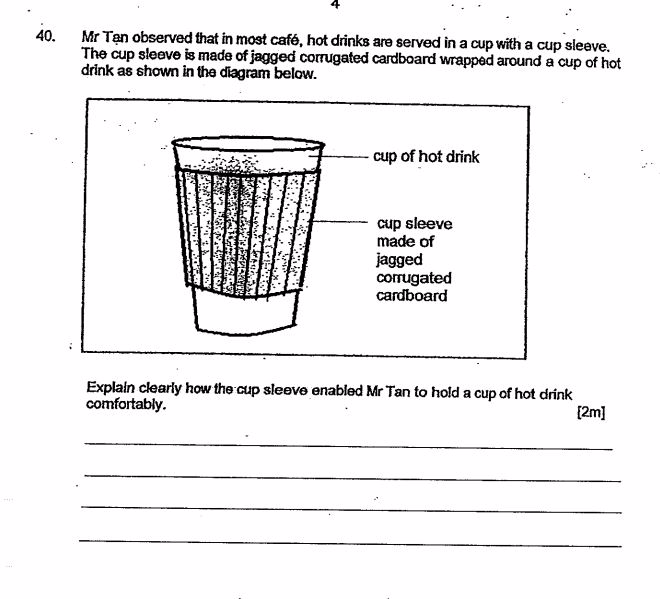 Can anyone help me with this question?
Source: Methodist Girls' School Primary
Ender
Corrugated has gaps in between surfaces and small contact surface area to the cup and to the hands.
The keywords to mention is less contact area results in lower heat transfer between the hot cofee and the hand.
I guess you can also mention the corrugated surface is made material that is poor conductor of heat. Maybe can get another point for this. Not too sure..
Find Tuition/Enrichment Centres