PSLE Mathematics Sun, 18/09/2016 1:13pm

STUCK ON HOMEWORK?
ASK FOR HELP FROM OUR KIASUPARENTS.COM COMMUNITY!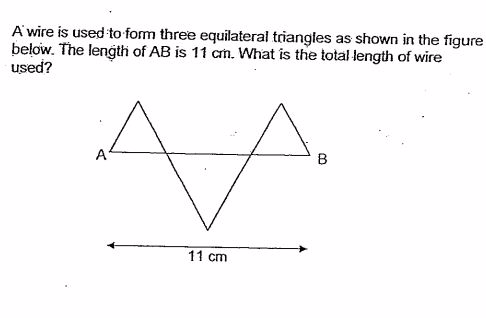 Can anyone help me with these question. Thank you. 
A better tomorrow
Let's label the triangles A, B , C
Since the triangles are equilateral triangles , each triangle will have equal length for its 3 sides 
perimeter of A = a + a+ a
perimeter of B = b + b+ b 
perimeter of C = c + c + c
the total length would be the length of all triangles .
since it is given that a + b + c = 11cm
3 a + 3b + 3c =  11 x 3
                         = 33cm 
Find Tuition/Enrichment Centres