PSLE Mathematics Sun, 15/01/2017 6:40pm

STUCK ON HOMEWORK?
ASK FOR HELP FROM OUR KIASUPARENTS.COM COMMUNITY!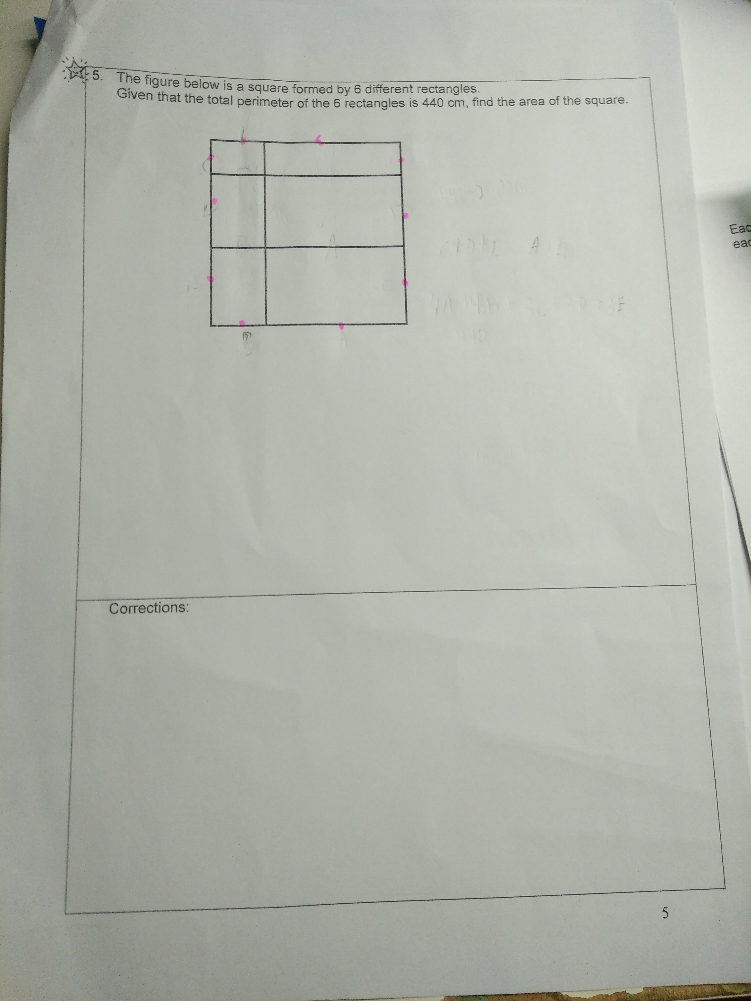 Hi can someone help me with the following question above? Thank you so much!:)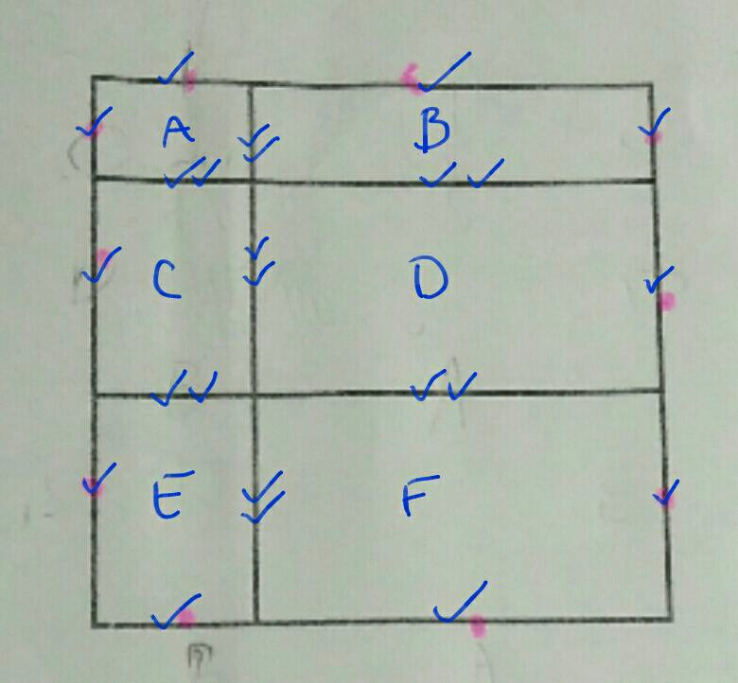 arosisi
We add up the sides (line segments) of the 6 rectangles A, B, C, D, E, F to find the total perimeter
For each line segment, the number of ticks is the number of times it is added
We can easily see that all the line segments add up 10 times of the side of the square
So the side of the square = 440 cm ÷ 10 = 44 cm
The area of the square = 44 cm x 44 cm = 1936 cm2
Hope it helps 🙂
ternerdaniel
I used to have a hard time doing my homework, too. Most of the time I failed to write essays, luckily one of my classmates advised me to look at the educational resource pro essay writing. I turned to them more than once and was always satisfied with the result, my grades were much better and I no longer had problems with homework. I advise everyone to try it, hope it helps.
Find Tuition/Enrichment Centres