S3 Additional Mathematics Wed, 08/02/2017 10:28pm

STUCK ON HOMEWORK?
ASK FOR HELP FROM OUR KIASUPARENTS.COM COMMUNITY!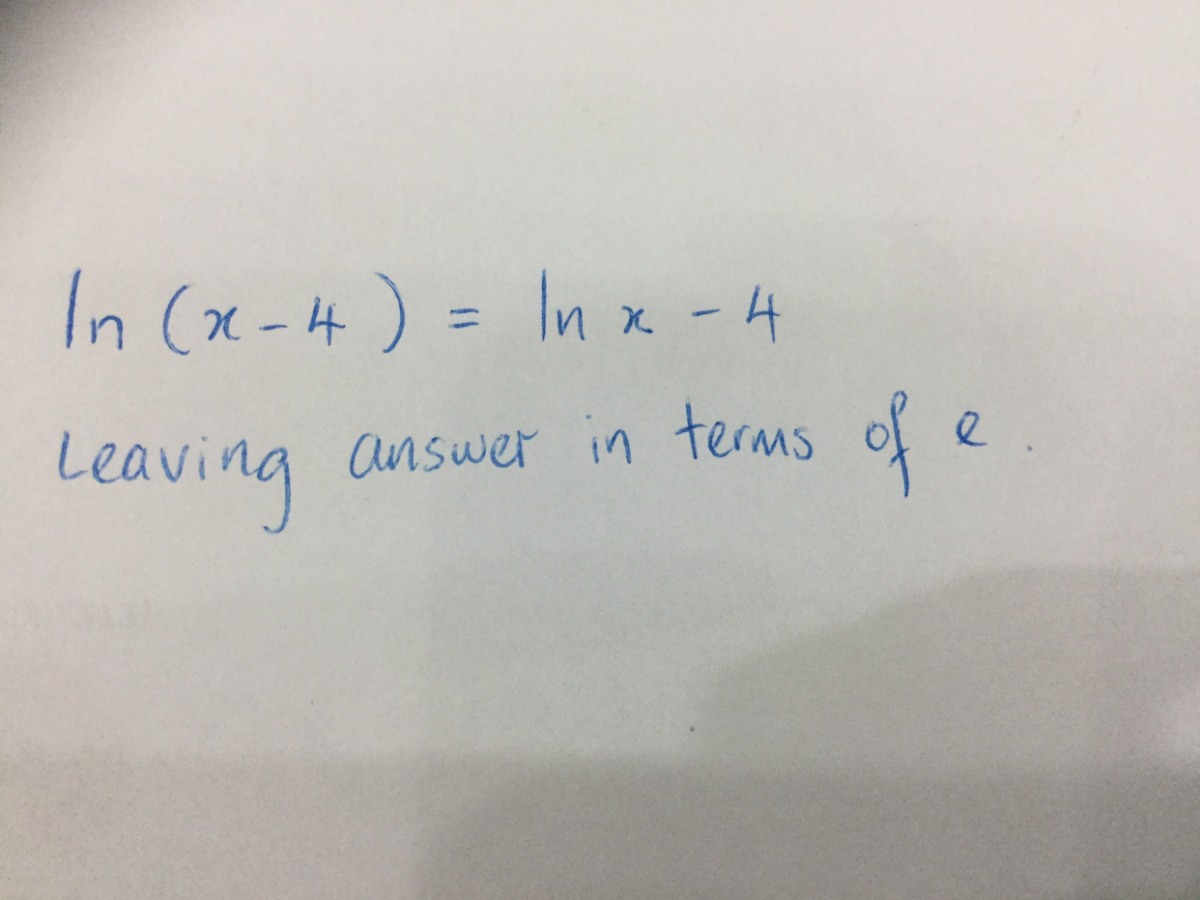 Can someone help me now ASAP?
Thank you in advance.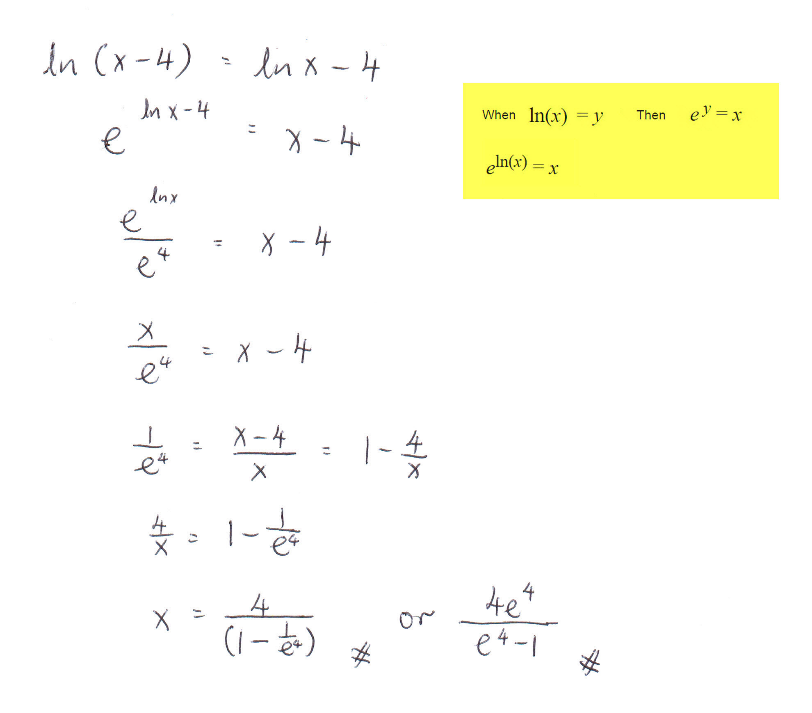 Hope this is the answer you are looking for.
TeaBoh
Hi Acestarling
Thank you so much but I also need your help to solve another question.
will post shortly.
Tianyi89
Change 4 into a ln term i.e. Ln (e^4). Thus RHS=ln (x/e^4)=LHS= ln (x-4)
taking out ln on both sides: x-4=x/e^4
To solve for x, shift x to one side:
X= -4e^4/(1-e^4)
Find Tuition/Enrichment Centres