P6 Science Wed, 15/02/2017 11:11pm

STUCK ON HOMEWORK?
ASK FOR HELP FROM OUR KIASUPARENTS.COM COMMUNITY!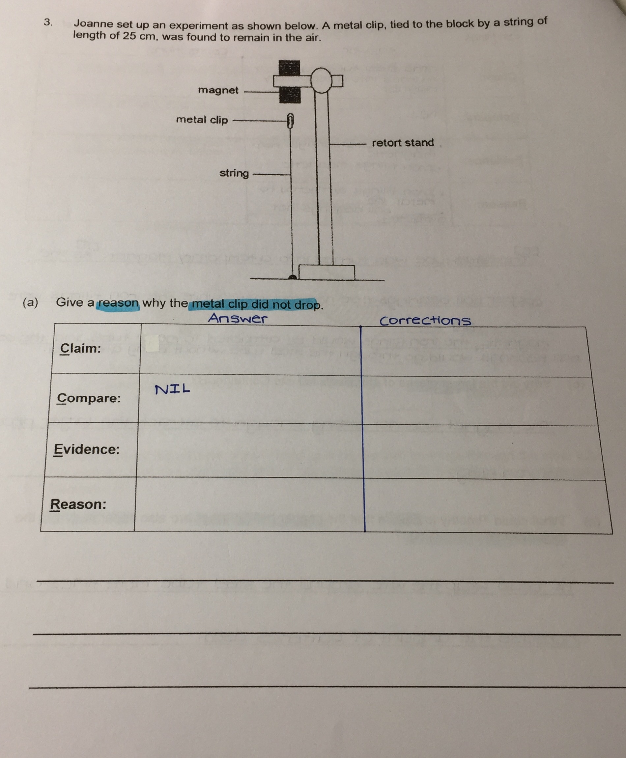 Hello, how do you do this question? No need to fill in the CCER box.
BigDevil
I'm never good with answering Science oe questions, but I'll take a shot here.
It is because the magnetic force acting on the metal clip is stronger than the gravitational force. Hence the clip remain in the air.
Find Tuition/Enrichment Centres