P5 Mathematics Sat, 04/03/2017 3:02pm

STUCK ON HOMEWORK?
ASK FOR HELP FROM OUR KIASUPARENTS.COM COMMUNITY!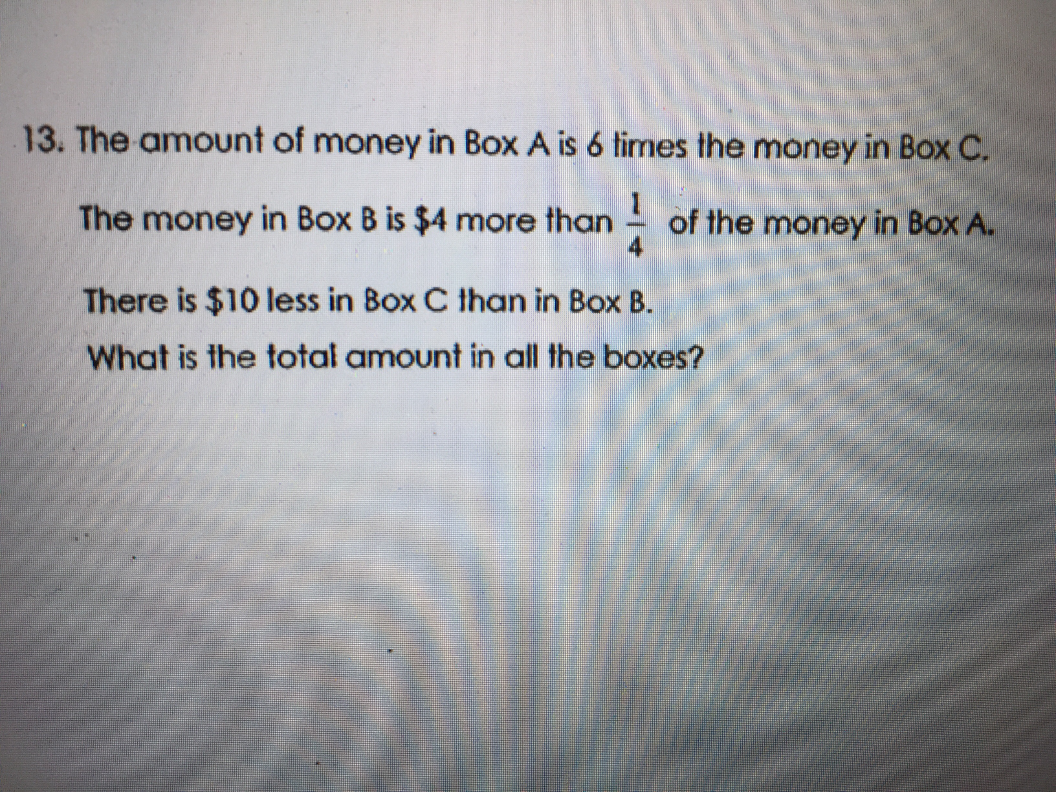 Pls help me with this P5 question. Thks 
Source: Assessment
Acestarling
Because "A" is initially 6 blocks and we need to make a quarter (1/4) out of this 6 blocks for "B". So the easy way out is to subdivide each block of "A" into 4 smaller parts. So "A" becomes 24u total and then B becomes (24 x 1/4) = 6u. Hope this is clear.  😀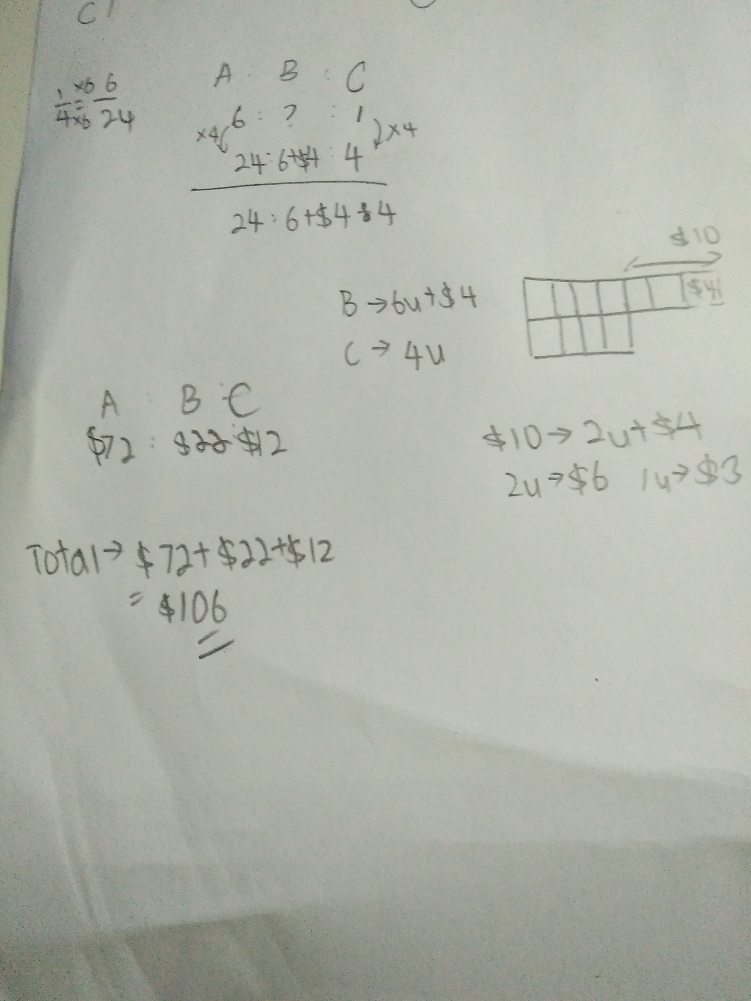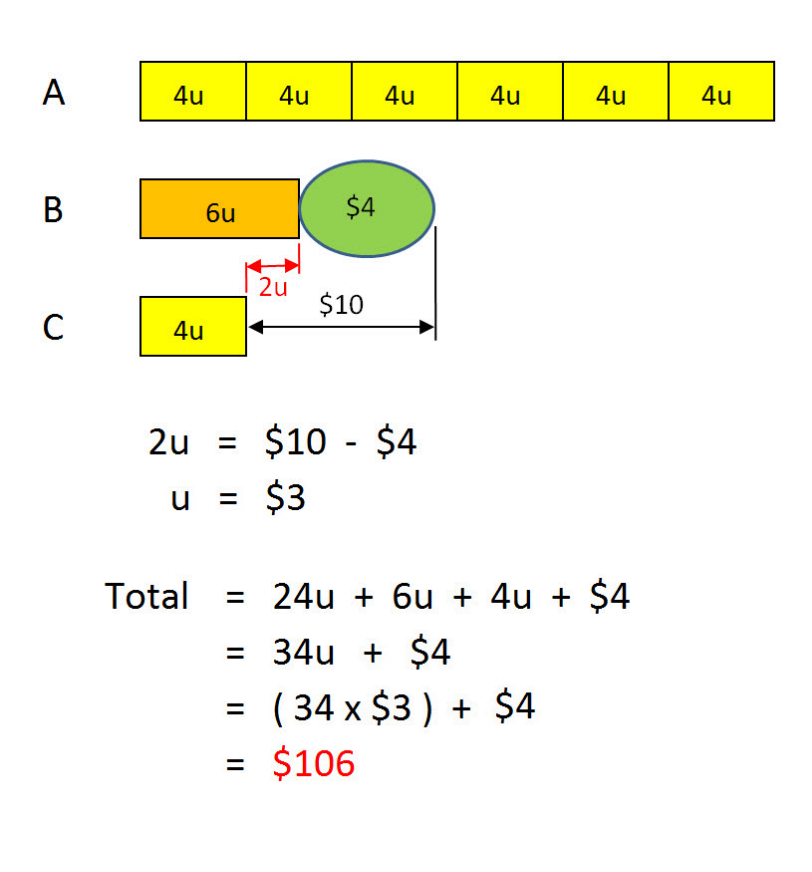 Peacemaker
Sorry can explain why B is 6u and A each unit is 4u? Thks 
Acestarling
Or you can also make "A" become total = (6×2) = 12u , and "B" become = (12u x 1/4) = 3u. The results will be the same.
Acestarling
Because "A" is initially 6 blocks and we need to make a quarter (1/4) out of this 6 blocks for "B". So the easy way out is to subdivide each block of "A" into 4 smaller parts. So "A" becomes 24u total and then B becomes (24 x 1/4) = 6u. Hope this is clear.  😀 
Find Tuition/Enrichment Centres