GCE O-Level Additional Mathematics Tue, 28/03/2017 10:56am

STUCK ON HOMEWORK?
ASK FOR HELP FROM OUR KIASUPARENTS.COM COMMUNITY!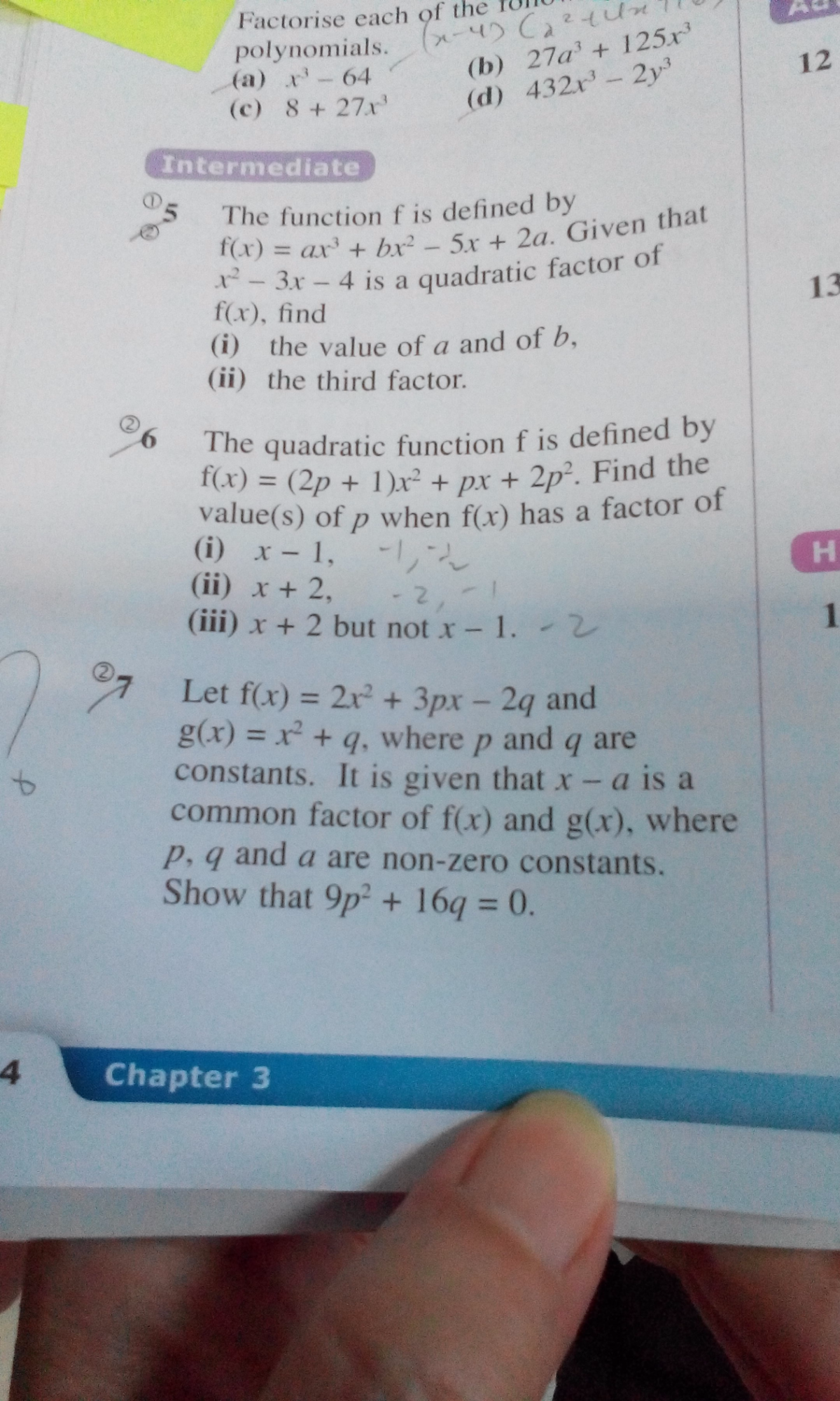 Can anybody help with Qn 7? thank you.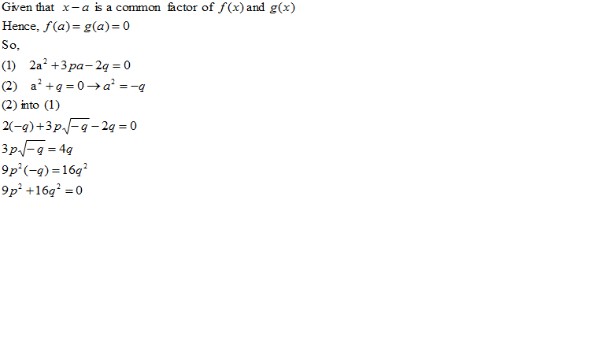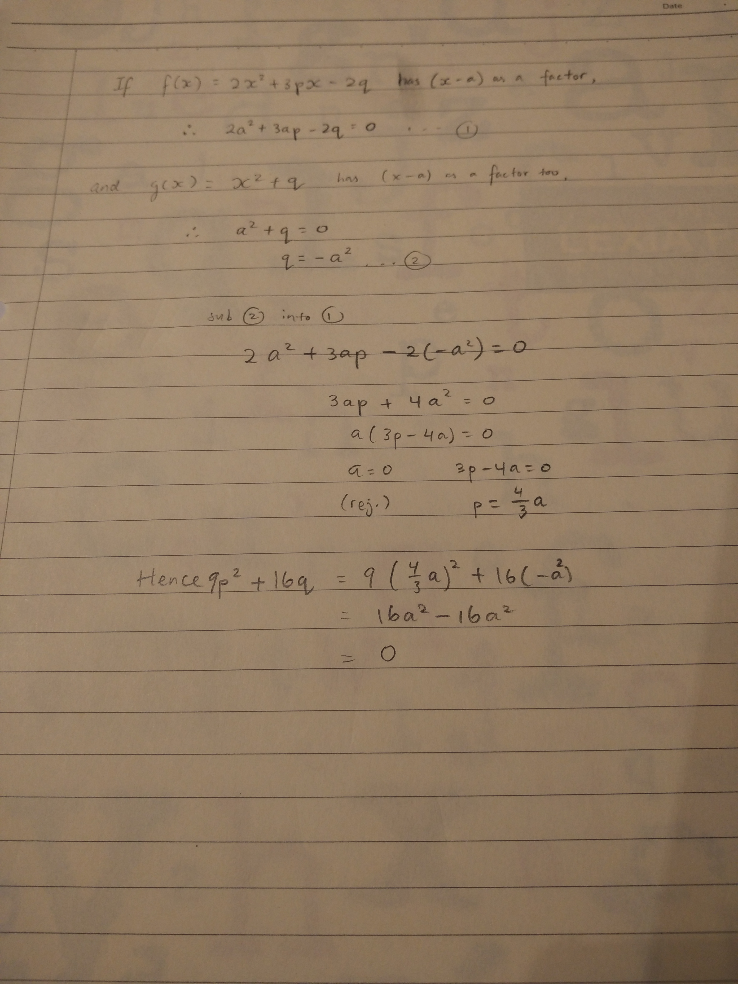 Hope this is what you are looking for…
What I did was using factor theorem to find p and q in terms of a…
This is what I could think of right now… Will update here if I could find other way.
Find Tuition/Enrichment Centres