P5 Mathematics Thu, 30/03/2017 10:33pm

STUCK ON HOMEWORK?
ASK FOR HELP FROM OUR KIASUPARENTS.COM COMMUNITY!

Please help
Source: Tao Nan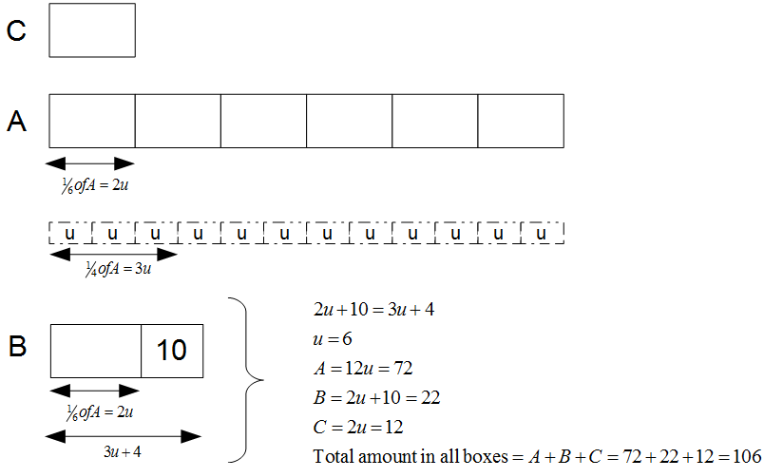 SAHMom
Note that A is "6 times" of  C, and also about "4 times" of B. 
Let A be 12u (LCM of 6 and 4), then C is 2u, B is 3u+4.
Comparing C and B, C is 1u+4 less, also $10 less than B. 1u +4=10, u=6
total is 17u+4 = 17×6+4 =$106#
Find Tuition/Enrichment Centres