S3 Chemistry Sat, 13/05/2017 9:36pm

STUCK ON HOMEWORK?
ASK FOR HELP FROM OUR KIASUPARENTS.COM COMMUNITY!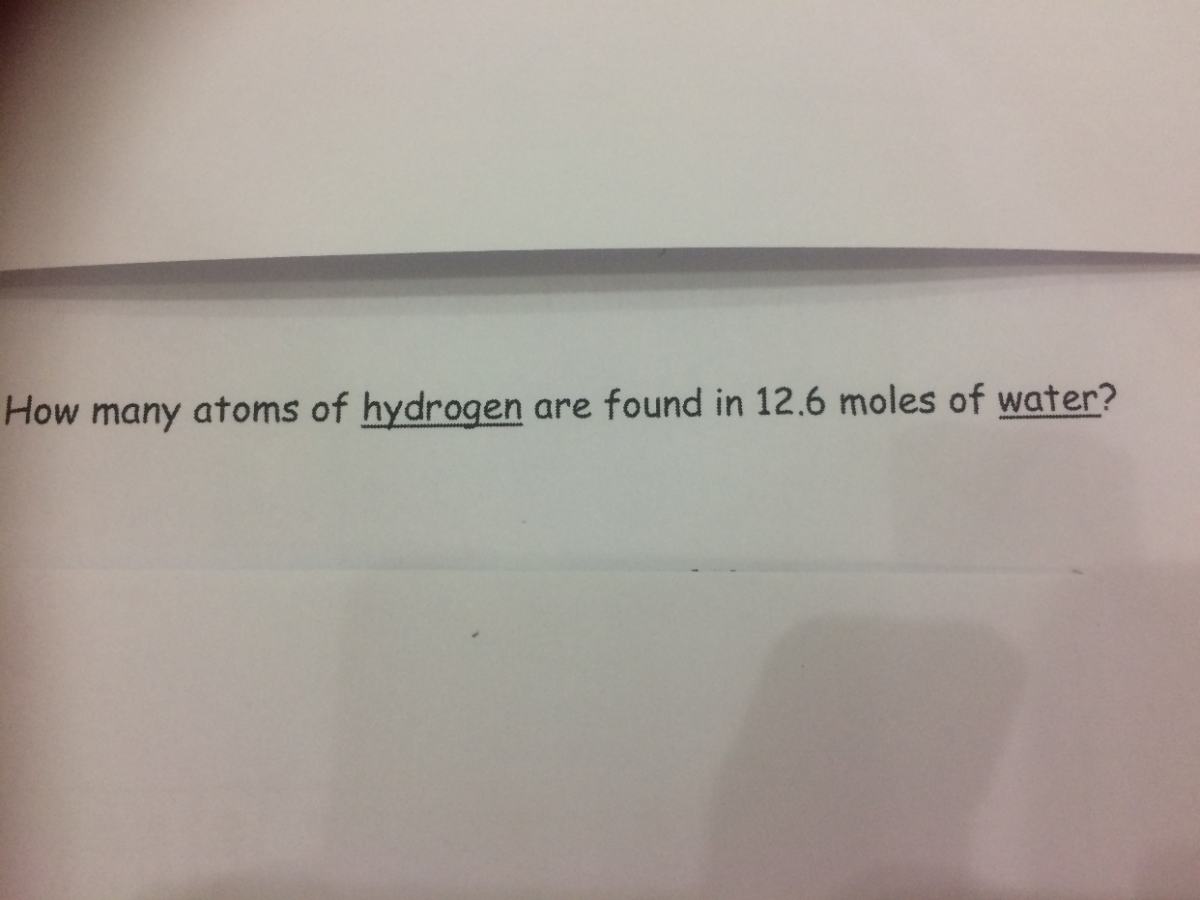 Hi
Can someone please help me to solve this with steps?
Thank you.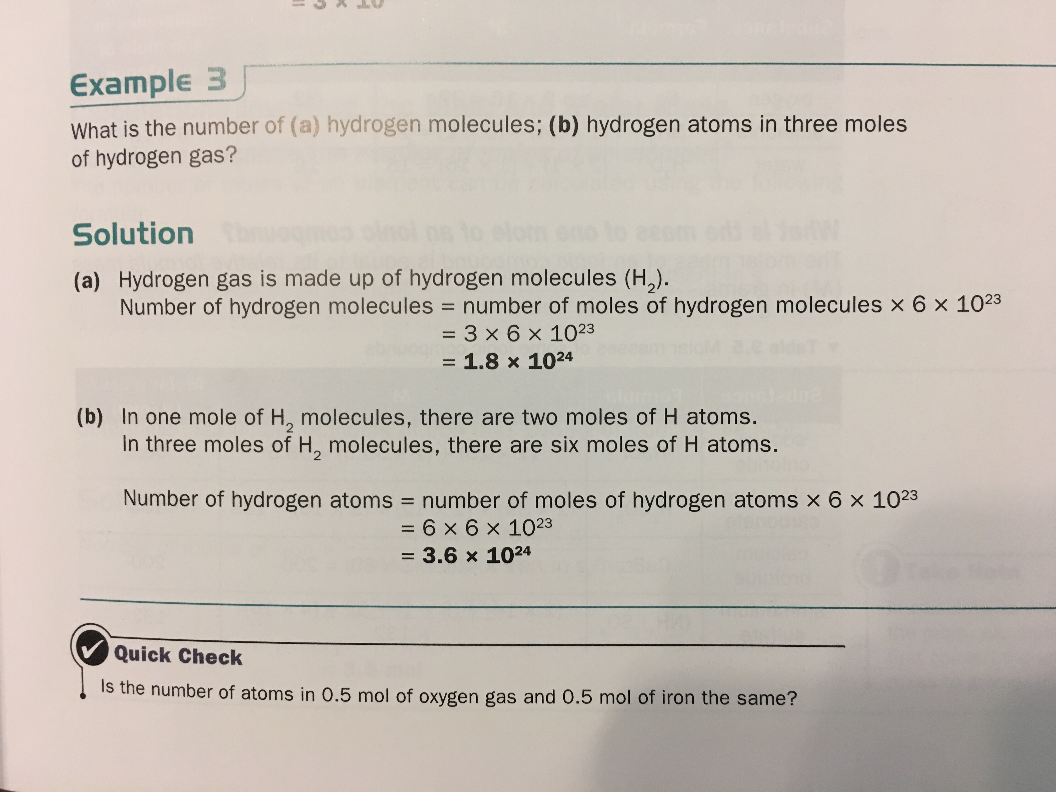 1 mole of H2O –> 1+1+16=18g (molar mass) –> 6 x 1023 H2O molecules –> 2x6x1023 H atoms + 6×1023 O atoms
12.6 moles of H2O –> 12.6 x 2 x 6 x 1023  H atoms = 151.2 x 1023  = 1.512 x 1025  H atoms#
Hope you have the answer to counter check in case I got it wrong. Too many years ago. I opened my DC's textbook to double check Avogadro's constant last night… 🙂 photo attached for info only. 
TeaBoh
Thank you very much, SAHMom. Your answer is correct! 
SAHMom
You are welcome and thanks for checking. 🙂
Smartwolf
1 mole of H2O –> 1+1+16=18g (molar mass) –> 6 x 1023 H2O molecules –> 2x6x1023 H atoms + 6×1023 O atoms
12.6 moles of H2O –> 12.6 x 2 x 6 x 1023  H atoms = 151.2 x 1023  = 1.512 x 1025  H atoms#
Find Tuition/Enrichment Centres