S3 Physics Mon, 15/05/2017 4:21pm

STUCK ON HOMEWORK?
ASK FOR HELP FROM OUR KIASUPARENTS.COM COMMUNITY!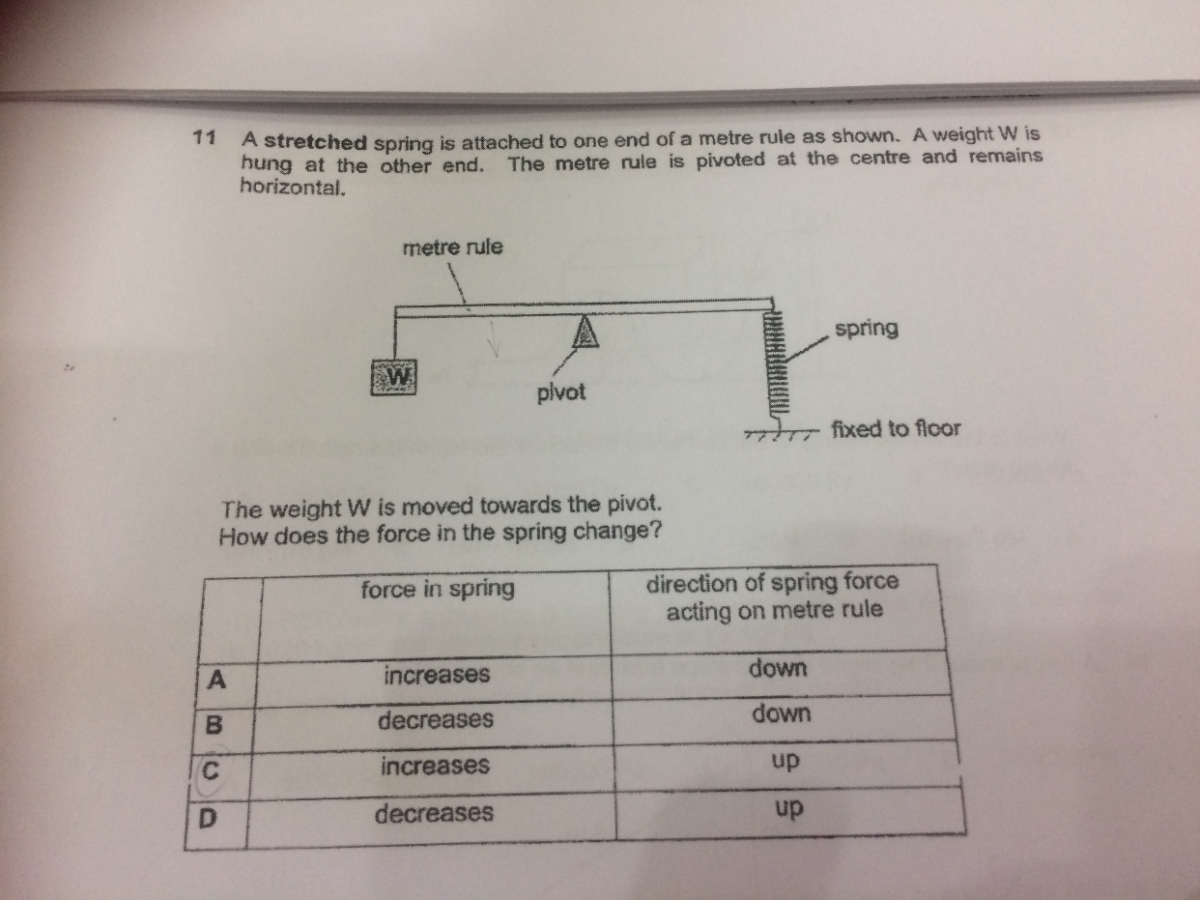 Hi
Can someone explain why answer is C?
SAHMom
I think answer is wrong, below example by calculation. Anyone, pls verify. Thanks.
In equilibrium:                Anti-clockwise torque by W = Clockwise torque by Spring
at mid point:                                  Fw (N) x 0.5 (m)       = Fs (N) x 0.5 (m)
as W moves to pivot, e.g.:      same Fw (N)  x 0.2 (m) = Fs' (N) x 0.5 (m)   ->lower torque on both sides
So Fs' should be lower (Decreased downward force of spring acting on the ruler) – Answer (B)
TeaBoh
Hi SAHMom
My answer is B too. Thank you so much for your clarification. Thanks again!
Find Tuition/Enrichment Centres