P5 Chinese Wed, 14/06/2017 9:31am

STUCK ON HOMEWORK?
ASK FOR HELP FROM OUR KIASUPARENTS.COM COMMUNITY!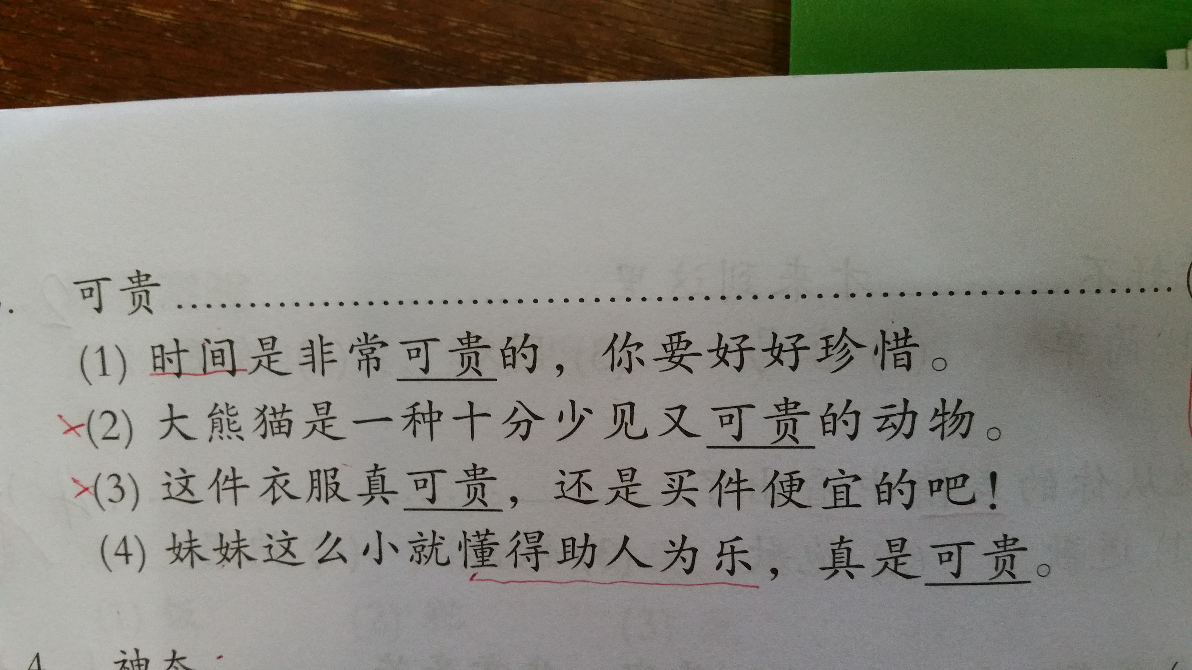 Can enlighten me why number 1 cannot be the answer. Thanks a lot.
Optimist 2213
I wouldn't use 可贵 to describe time, 珍贵 would be more appropriate. 可贵 has a meaning of rare, hard to find, which would be used more frequently to describe a person's desirable traits etc., not so much of time.
Find Tuition/Enrichment Centres