P6 Mathematics Mon, 19/06/2017 6:26pm

STUCK ON HOMEWORK?
ASK FOR HELP FROM OUR KIASUPARENTS.COM COMMUNITY!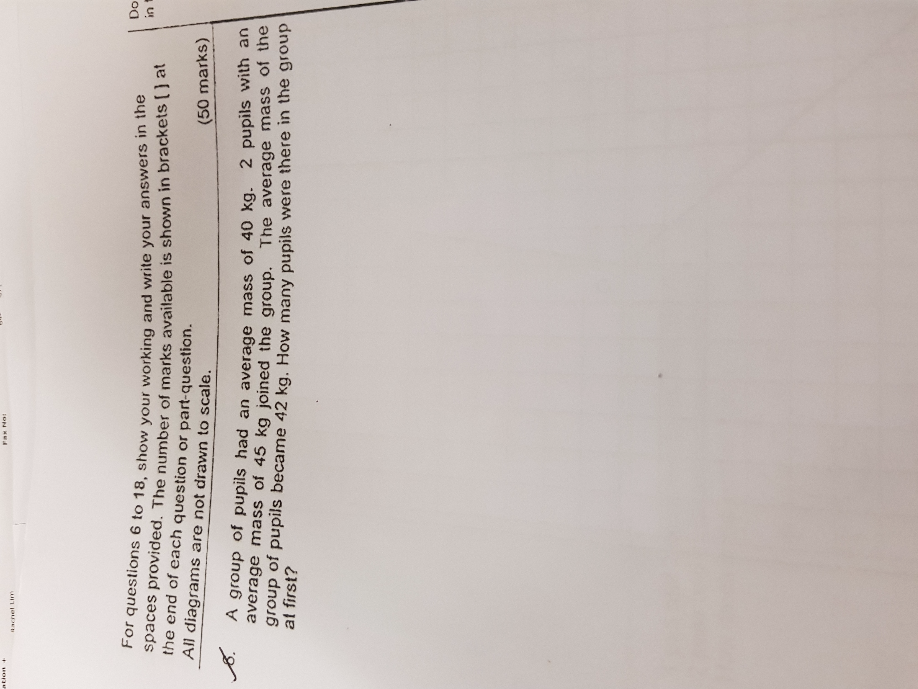 Hello, can anyone help with this qns? Thanks 
SAHMom
The two "new joiners" can "contribute" to the original group with excess of (45-42) x2 = 6kg above new average 42kg. The original group of boys will "take" 2kg each to raise the average from 40kg to 42kg. So only 3 "original" boys will take 2kg each. 
6/2=3 boys at first#
Find Tuition/Enrichment Centres