P5 Mathematics Wed, 21/06/2017 12:06am

STUCK ON HOMEWORK?
ASK FOR HELP FROM OUR KIASUPARENTS.COM COMMUNITY!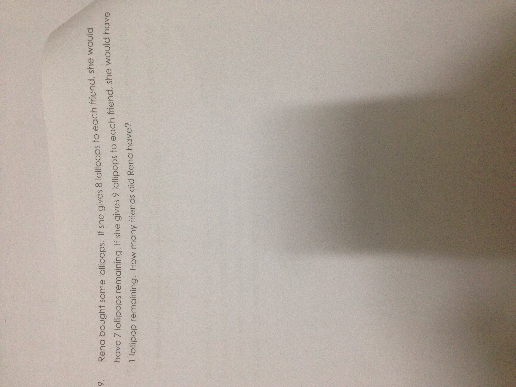 Please help. Thank you
BigDevil
Rena first gave 8 lollipops to each of her friend.
Seeing that she had 7 lollipops left, she gave one more to each friend.
Then she found she still had one left.
Total given out during the second round of giving -> 7 – 1 = 6
She had 6 friends.
Find Tuition/Enrichment Centres