P6 Mathematics Sun, 09/07/2017 12:35pm

STUCK ON HOMEWORK?
ASK FOR HELP FROM OUR KIASUPARENTS.COM COMMUNITY!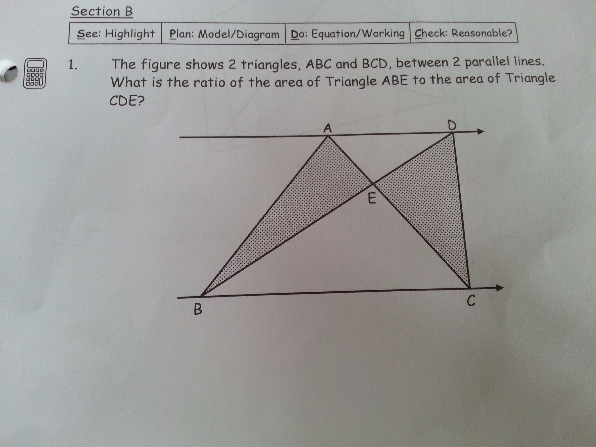 Anybody who sees this post, please help me with this question
alfretztay
area of  triangle ADE = area of triangle ACD (2 triangles with same same and same vertical height)
area of triangle ABE = area of triang;e CDE (triangles ADE and ACD have same unshaded triangle ADE)
1 : 1
Ans : 1 : 1.
Find Tuition/Enrichment Centres